In response to the rapid changes in the global environment, enterprise management can no longer rely solely on past experience and architecture for decision-making and operation, in the digital wave, enterprises must redefine business and IT strategy, accelerate innovation and transformation, in response to rapidly changing market demands. Tianwei Information and K&S Inform held a "Digital Transformation: Experience Sharing Event" n Taipei on November 29, 2019, inviting Hi-peng Lu, Distingued Professor of Taiwan University of Science and Technology, to analyze the trend and heart law of digital transformation, and Hitachi IOT Technology Group Manager, Hiroki Shimizu, to share experience with enterprise IT executives.
Digital transformation must become a "new species"
Professor Hi-peng Lu of Taiwan University first took Newton's three laws of motion to see enterprise management, indicating that the core competence of enterprises in the past has become the reason for enterprise rigidity, when enterprises encounter external force shock, the greater the past, the greater the pressure for change. Professor Hi-peng Lu also explains the competitive and interactive relationship between companies in the process of collaborative evolution: "In the process of collaborative evolution, as long as your competitors make changes one step ahead of you, your future must change, so we must continue to improve, because one day it is not their own change, it will be changed by this industry." 」
Yet Newton's three laws of motion are based on the predictability of the future, and the future in the real world is becoming increasingly unpredictable: "In the process of digital transformation we need to learn to deal with uncertainty, because all the plans can not keep up with change may become the norm in the future world." Prof Hi-peng Lu said that in the past, the IT planning cycle was mostly in years, but now in order to respond to rapid changes in the environment, even month-to-month planning must be done to respond quickly to changes in competitors. Professor Hi-peng Lu told the audience that digital transformation is a biological evolution process, enterprises must become a continuous learning of the "new species" to create the future, the first step in the evolution of a new species must change thinking, the introduction of new systems suitable for enterprises, real IT thinking is not the design of new features but in the processing and utilization of data. Through the systematic processing of data to assist decision-making, with a view to achieving the goal of organizational re-engineering in an era of child-like and manpower constraints.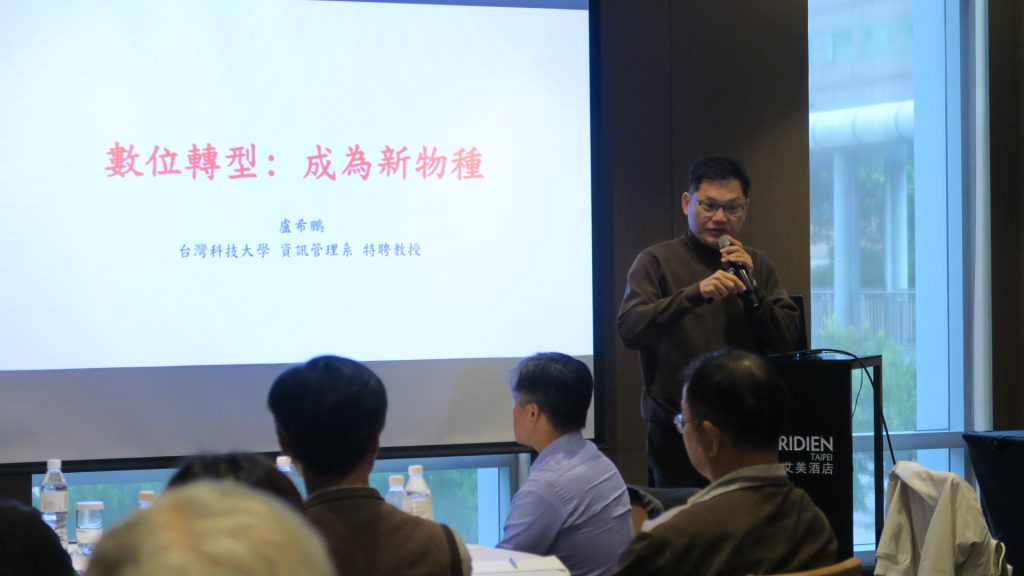 Importing new systems in response to digital transformation Strengthenmanagement steps to cloud ERP
The second half of the event invited to Hitachi Chemical Co., Ltd. Hitachi IOT Technology Group Manager Hiroki Shimizu from Japan to taiwan to do experience sharing. Hitachi Chemical Corporation, based in Tokyo, engaged in the manufacture of electronic materials, rotary dry film, storage devices and other manufacturing, in 2010, in response to the rapid growth of overseas business units, so decided to embark on the road of digital transformation.
Hitachi's digital transformation is based on internal security management issues arising from the company's expansion, coupled with the fact that in the past, once the IT staff familiar with the system is absent, the system's update and maintenance will be discontinued, and the global 29 locations must have consistent business standards to improve operational efficiency and reduce resource waste. Hitachi decided to import Dynamics AX in 2010 in response to the company's global layout.
Hitachi chose Dynamics AX as its ERP platform, focusing on dynamics AX's high elasticity, multi-language and multi-currency cooperation to make subsidiaries around the world easy to use, and can seamlessly connect with Microsoft Office series of software, the sales and manufacturing systems that were originally expected to be available. Therefore, Hitachi Chemical Corporation led the decision of the global use of the standardized structure, and then imported to include Taiwan, China, Hong Kong, Malaysia, Indonesia, Singapore, Thailand, India, the United States, South Korea and other 29 locations, and in response to national tax laws, business habits, factories, etc.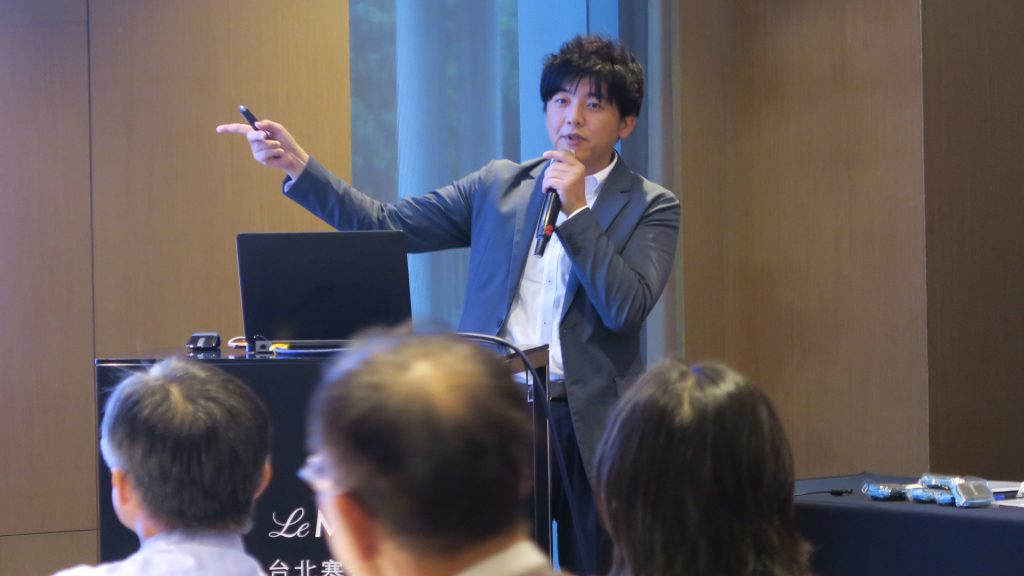 However, as time went on, when the original imported Dynamics AX 2009 and AX 2012 were about to end support, Hitachi decided to import the cloud version of Dynamics 365 Finance and Operations, and began preparing for the transfer of policy and architecture in 2018. Taiwan's Hitachi Chemical Electronic Materials was launched in October 2019 and is expected to complete the introduction of global locations by 2023.
Hitachi's minister,' said Shimizu, a minister's agent, said that the reason for choosing to let ERP on the cloud is because of Microsoft's reliable cloud environment, as well as the cloud can reduce the physical server warranty, maintenance and upgrade costs, coupled with Dynamics 365 for the support of mobile devices, as long as the network can be very easy to use. Dynamics 365 Finance and Operations' management and update support for Microsoft MCP, as well as the included BI features that allow analytics reports to be graphical and visual, are also Hitachi's decision to choose Dynamics 365 Finance and Operations factors. After the actual import came online, the ease of use of Dynamics 365 also made Hitachi into a colleague very feel.
K&S Inform and Microsoft to help enterprises digital transformation
Manager Joyce Tan, partner development manager at Microsoft Partners in Taiwan, also said at the meeting that the core part of digital transformation is still data. How to link with customers, or to be able to gain insight into the key to the operation of the business, must be based on data. Systems such as Microsoft Dynamics 365 and Power BI are essential for helping businesses face the challenges of digital transformation.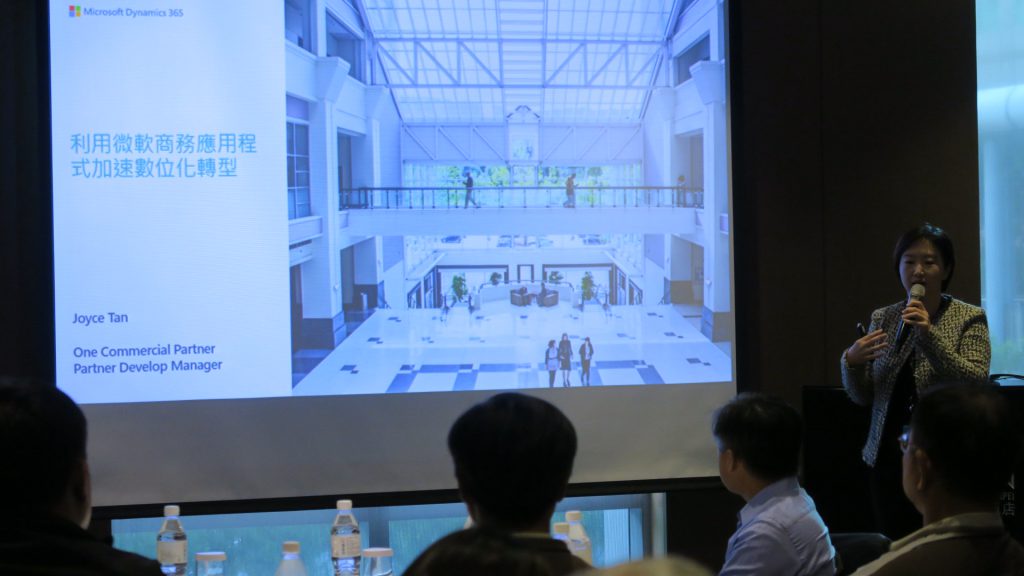 K&S Inform Ryan Li  senior consultant manager finally added that a system import project success, the enterprise's vision is important, this time Hitachi into an ERP import project success, is initiated by the head office and Hitachi into the entire team participation, coupled with adequate resources input. Although in the past we often feel that cloud ERP is not easy to use, but through microsoft Dynamics 365 Finance and Operations LCS assistance, you can achieve version control and backup functions, cloud environment deployment will no longer be hindered. Together, we can achieve the vision of digital transformation for your business.