Suitable for industry: central kitchen, group dining company, catering manufacturing, food manufacturing industry
Need to accurately predict the amount of raw material consumed to reduce waste.
With the different needs of casual, company line group meal dishes, etc., it is necessary to establish a variety of vegetable cycles.
A wide range of ingredients, many product numbers, raw materials are also easy due to menu adjustments or food price fluctuations and often change
Short production cycle, fast material turnover.
" Regulations Governing Traceability of Foods and Relevant Products" in response to Act Governing Food Safety and Sanitation.
Front-end production, feed-in and storage systems and back-end financial systems are often independent and require a lot of manpower and time to enter data.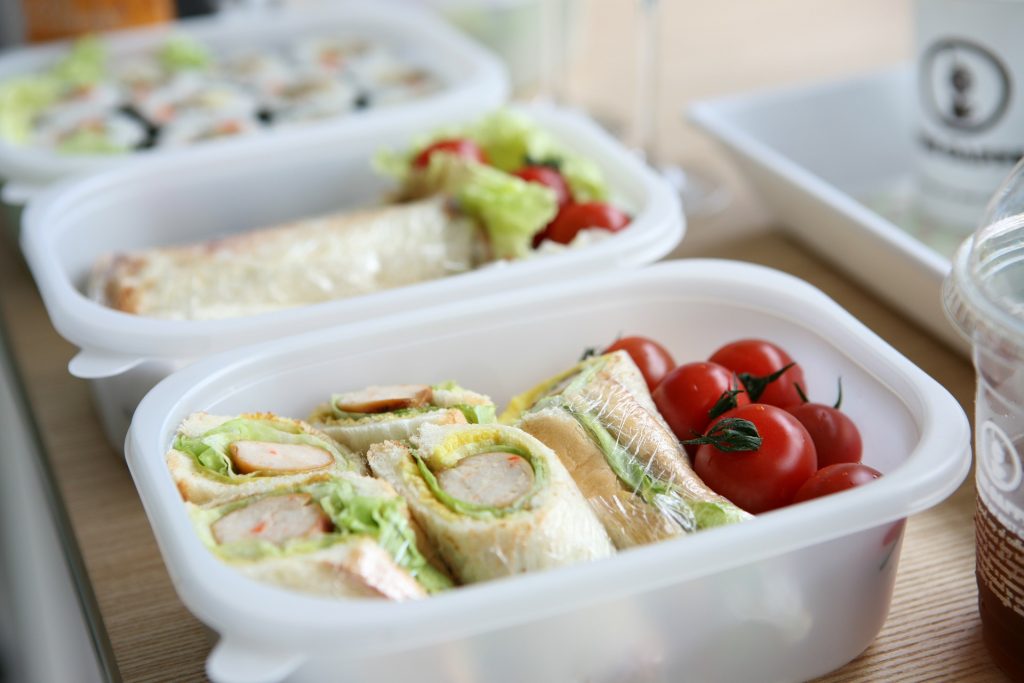 Ingredient prediction and material procurement management
According to the forecast data and order content, converted to the purchase BOM form, even if the order has increased or decreased after the order is established, can also produce a different effective date BOM, can accurately estimate the quantity of ingredients, convenient procurement management and statistics, to reduce waste.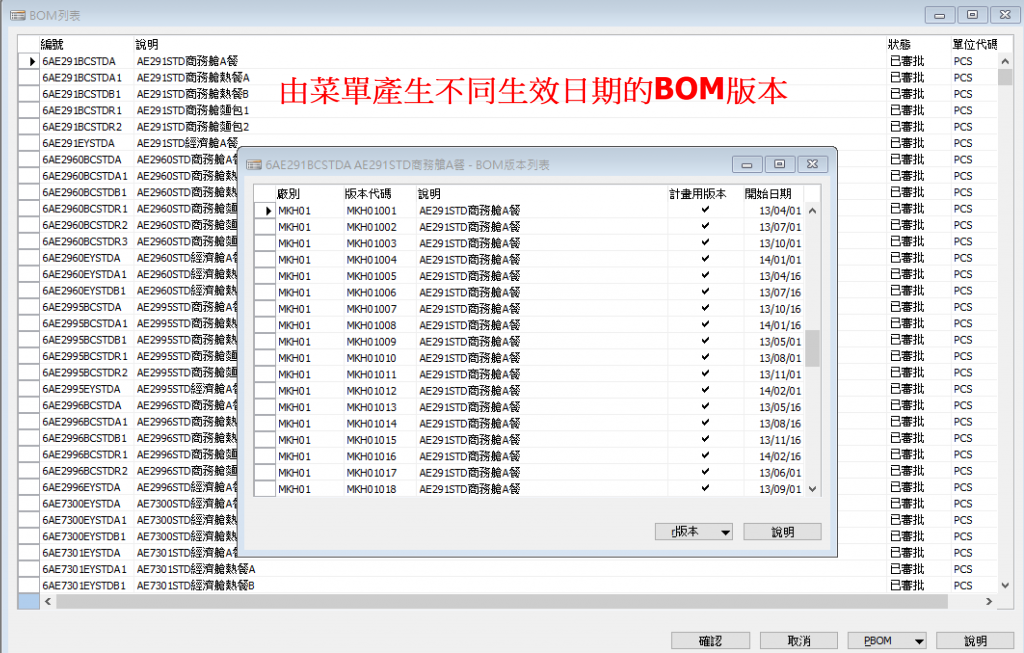 Menu design management
Different menus can be set up according to the conditions of poop type, package and so on, and can be configured differently in accordance with the month and day, or you can sink into the menu designed in advance with Excel.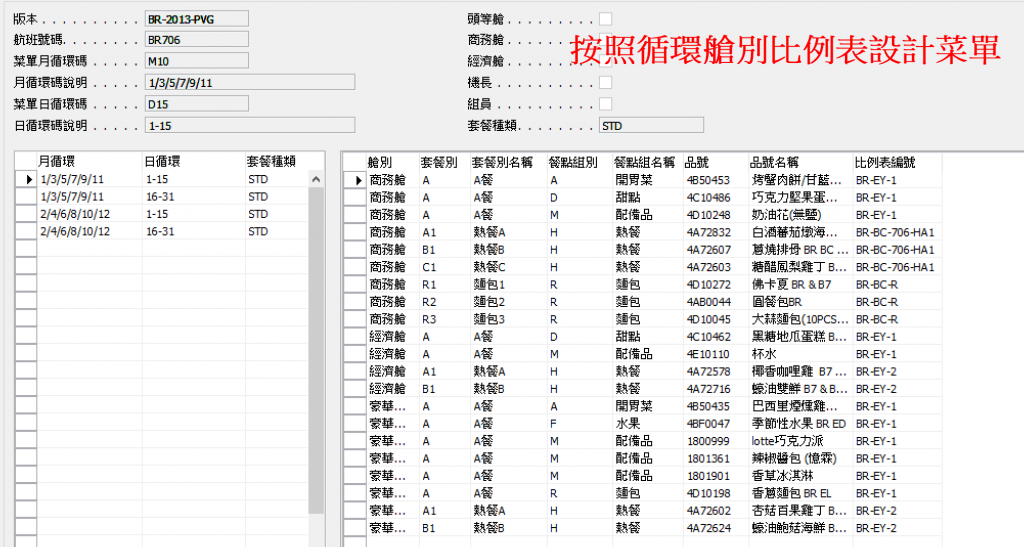 Production cost allocation and management
Can be real-time to know the cost of daily meals, different from the past must rely on manual statistics of daily meal costs, can now be based on the daily counting of the quantity quickly calculated and spread the cost of meals, and according to the factory, meals and other cost profit center to produce a profit and loss account for management reference, in order to facilitate timely response to the price of vegetables and the cost of various raw materials fluctuations.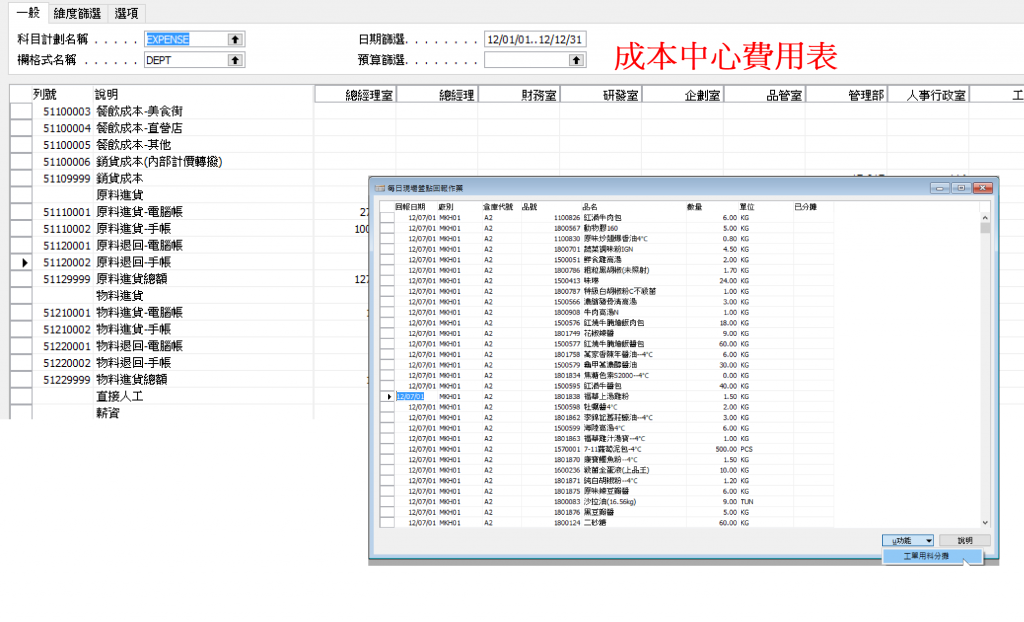 Food Traceability System
In accordance with the "Regulations Governing Traceability of Foods and Relevant Products", the food industry shall, in the form of "written or electronic", keep the records of food traceability tracking certificates, documents, etc. for at least 5 years. Through the establishment of a food traceability tracking system, raw material information, product information, product flow and other data through the regular upload of the Food and Drug Administration "non-pursue" system, for the competent authorities and customer audit, can quickly provide complete traceability information.
Integrated manufacturing and back-end financial systems
Reduce manual data entry time and labor costs, reduce error rates, and speed up checkout sprees with Microsoft Dynamics serial front-end manufacturing, in-and-out storage, and back-end financial processes.