Use Dynamics 365 Marketing to increase customer demand for your products and services and improve marketing results.
Dynamics 365 Marketing Overview
Dynamics 365 Marketing is an automated marketing application that helps transform potential customers into business associations.
The application is easy to use, can be fully integrated with Dynamics 365 Sales, and has built-in business intelligence.
Build a full responsive application with a new integrated interface to create the best viewing and interactive experience on a device of any screen size or direction.
Build graphical e-mail messages to support marketing programs
E-mail is an important component of most online marketing campaigns. Intuitive drag-and-drop design tools simplify content creation and quickly create compelling messages. Excellent results in a wide variety of devices, platforms, and e-mail customer programs.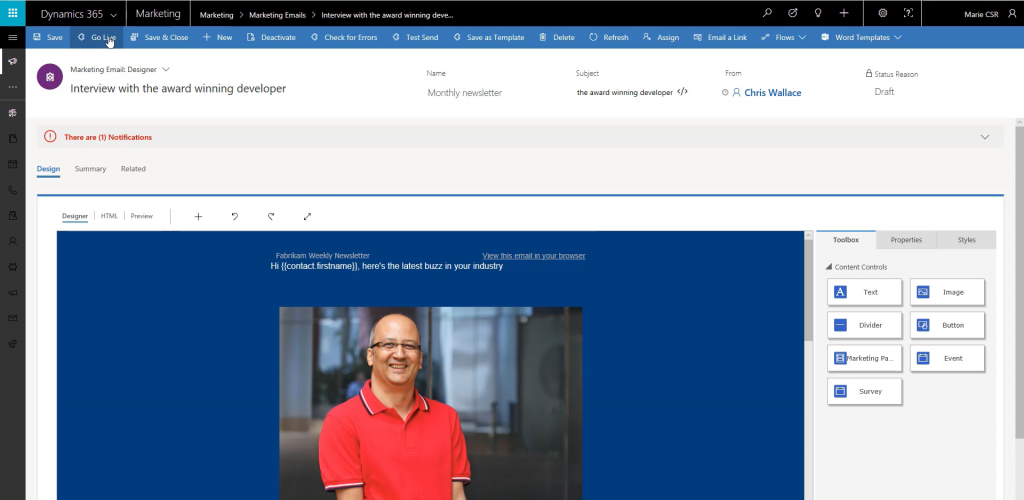 Design interactive customer journeys to identify the best prospects through personalized analysis
Use drag-and-drop trip designers to create automated multi-channel marketing campaigns to deliver personalized e-mail messages, generate follow-up events, start workflows, and more. Easily track campaigns and analyze results, and identify your best prospects for long-term profitability.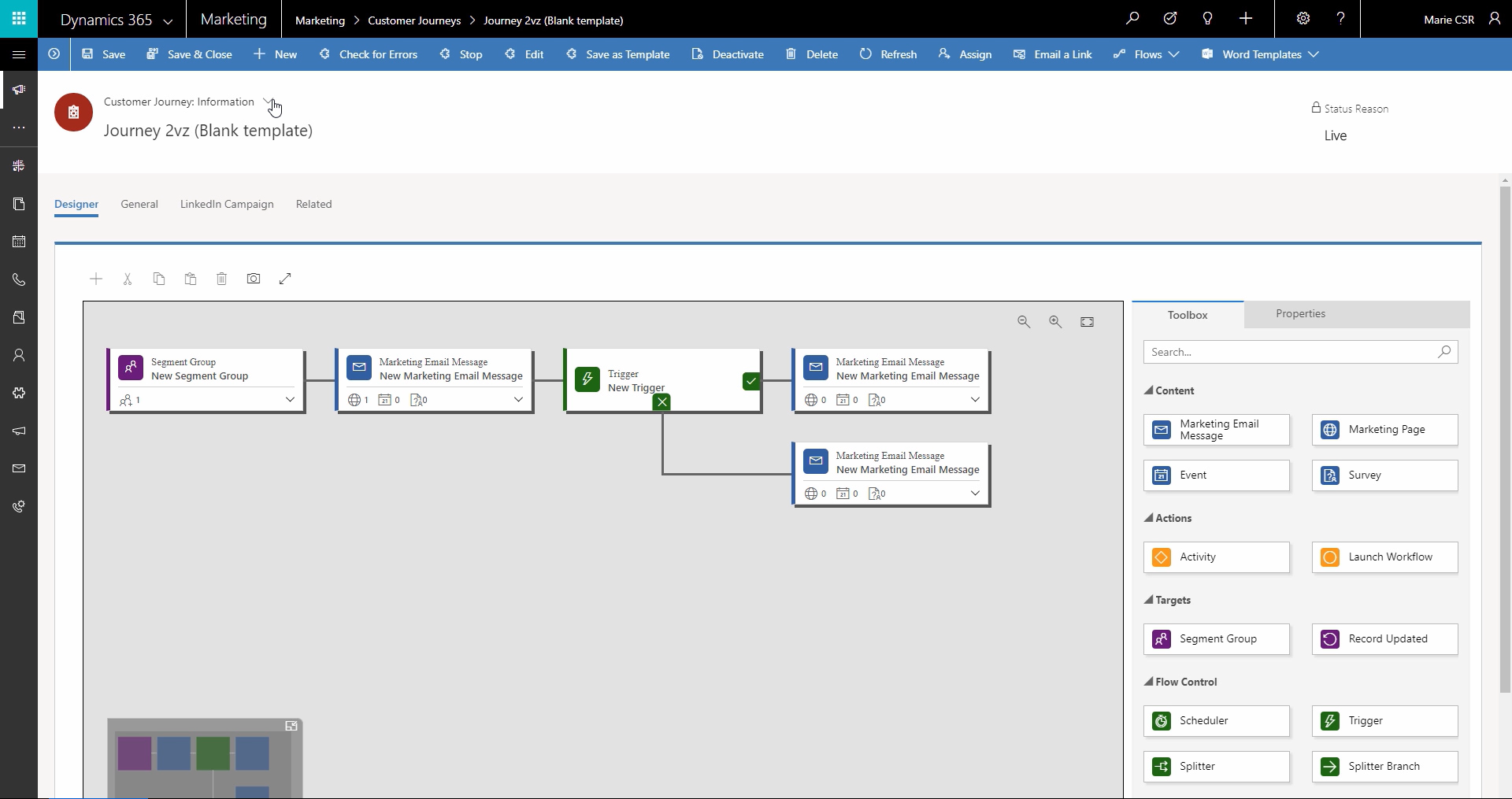 Bringing sales and marketing to the
Create a single view of potential customers and consolidate all data that includes contacts, prospects, and customers through Dynamics 365 Sales. Securely share lead and contact information within the company and understand the impact of each interaction on results. Align sales and marketing processes to achieve automatic follow-up and track the progress of each potential customer.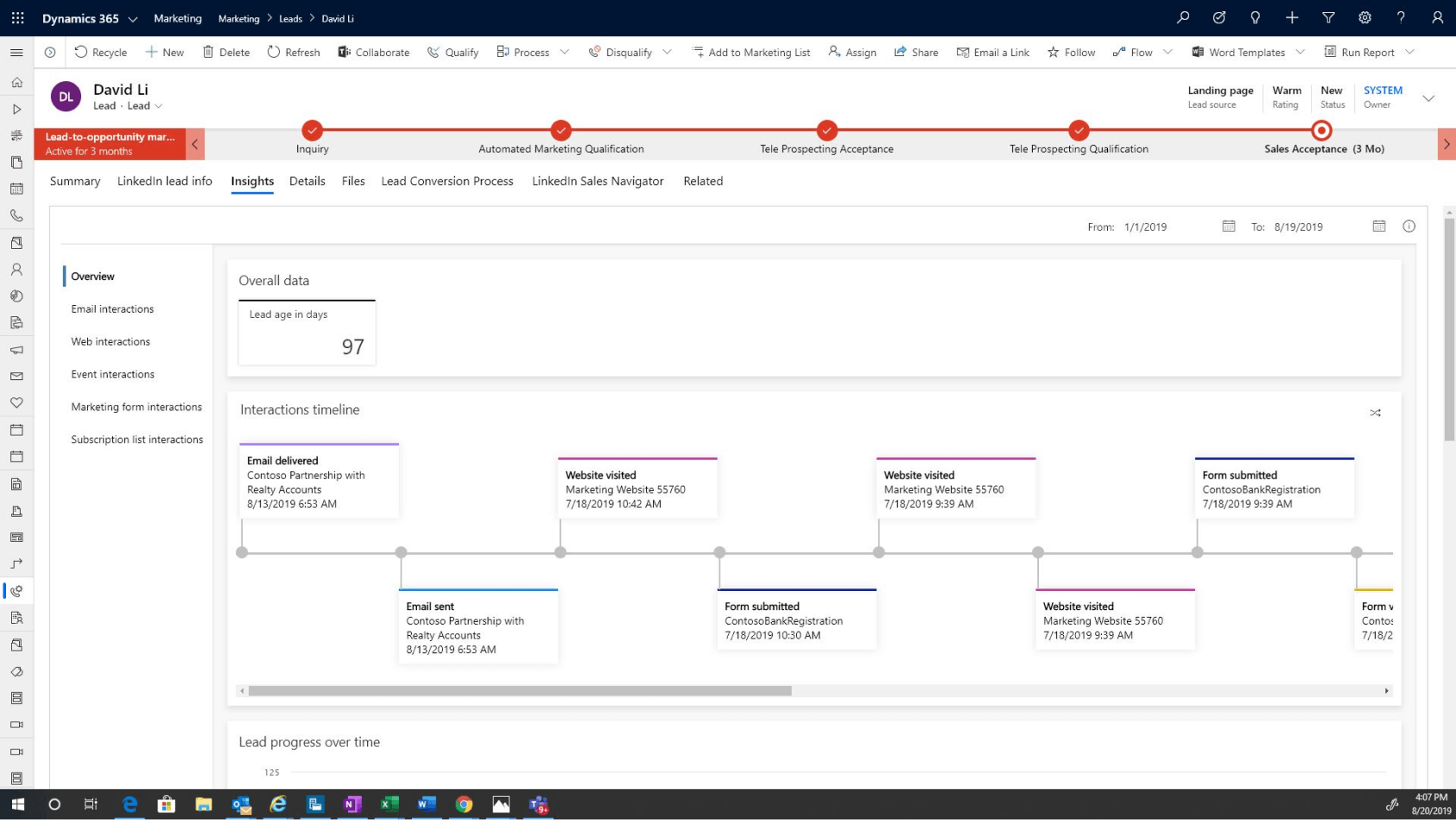 Analysis and recording of marketing investment compensation (MROI)
Use dashboards and reports to track the effectiveness of your marketing programs and find the best sources of leads and campaigns. Integrate sales and marketing results to facilitate tracking and strengthening your presence in the business.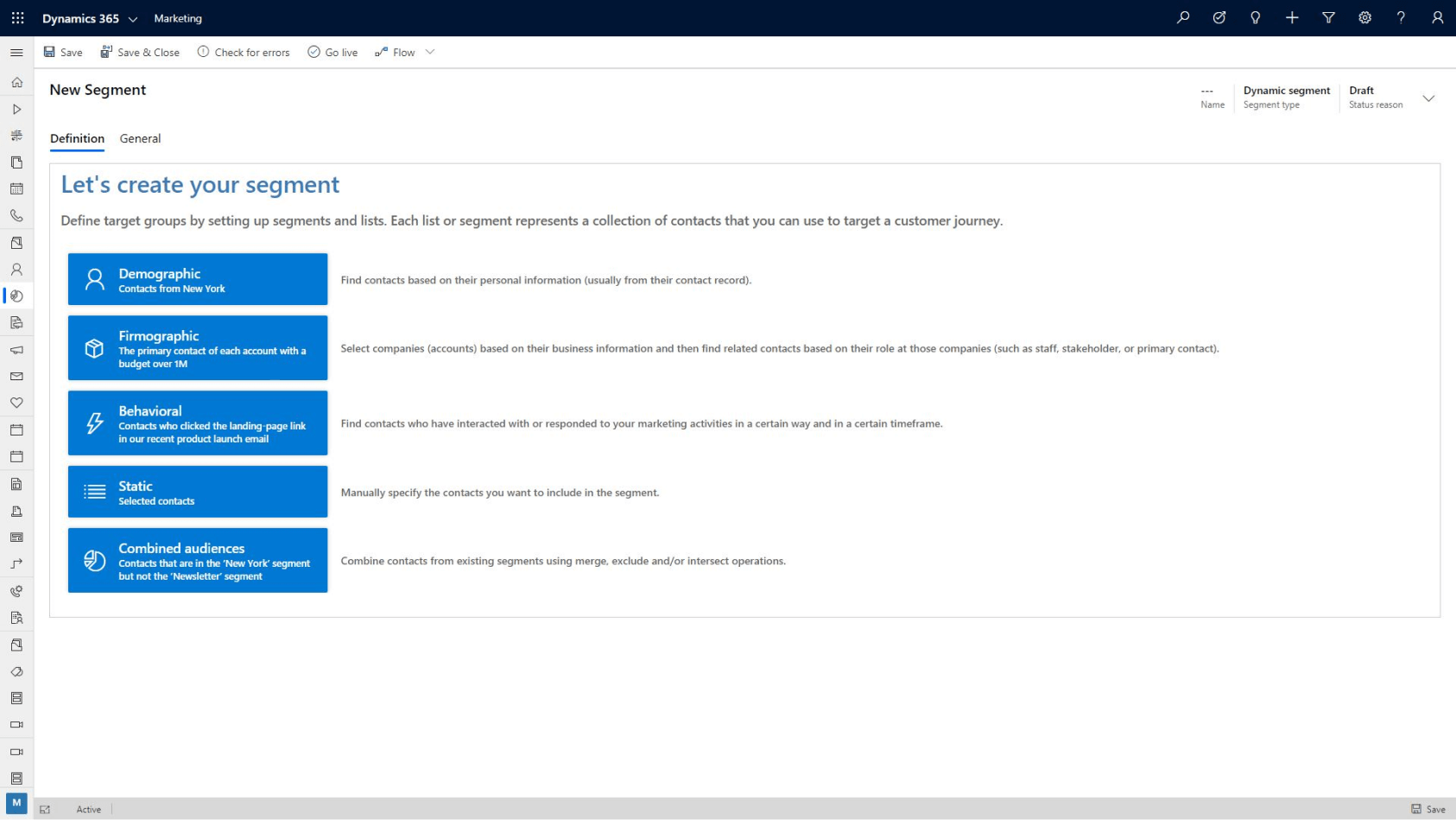 Set automated lead scoring rules and prioritize to increase turnover
As a marketer, your primary goal is to create demand, identify potential sales customers, and tell sales people who they can follow up on leads later.