Dynamics 365 Sales is an integrated, built-in AI sales automation system that learns more about customer needs, creates more efficient interactions, and builds relationships with customers, whether you're using a PC or Mac, mobile phone or tablet. Manage customers and transactions on any device, anytime, anywhere, quickly complete sales from potential customers to order, review the course of activity, provide smart advice, talk to customers, and connect with people who can introduce you to customers. Building promotional engagements also allows you to build marketing lists and campaigns, and even track cases where services are associated with specific customers or opportunities.
Benefits for Sales Managers
Proactively analyze sales data in real time through historical data and forecast information, provide in-depth information on sales performance, evaluate, improve sales team performance, and optimize sales strategy through relationship sound scores.
Provides monitoring results and comment responses, as well as real-time guidance.
Use Excel and pre-established templates to enter the sales analysis and do so without leaving Dynamics 365 Sales.
Guided business procedures to see what steps can be taken to speed up closing. Build these business processes to the needs of your organization.
Manage customers and transactions on any device (mobile, tablet, PC, or Mac) anytime, anywhere.
Use familiar tools to accelerate productivity gains. Dynamics 365 Sales combines with Office 365 applications to make users more familiar with getting to grips with it.
Using SharePoint, documentation such as a newsletter or note is recorded in the context of the relevant context, and for example, anyone handling the opportunity can view those files.
Opening sales data through Excel and saving back to Dynamics 365 Sales after data changes do not require switching between applications.
Whether or not there is a set price list, salespeople can add existing products to opportunities, quotes, orders, and invoices on their own.
Sales people can quickly view and edit product content.
System administrators can use other customization options on their own in price list items.
Business Card Scanner: An integrated business card scanner will be used by salespeople to scan business cards through a mobile device or network.
Lead management experience enhancements.
When a sales representative selects an existing contact or account when creating a new lead, the contact and company-related fields are automatically filled in.
Sell smarter with vein insights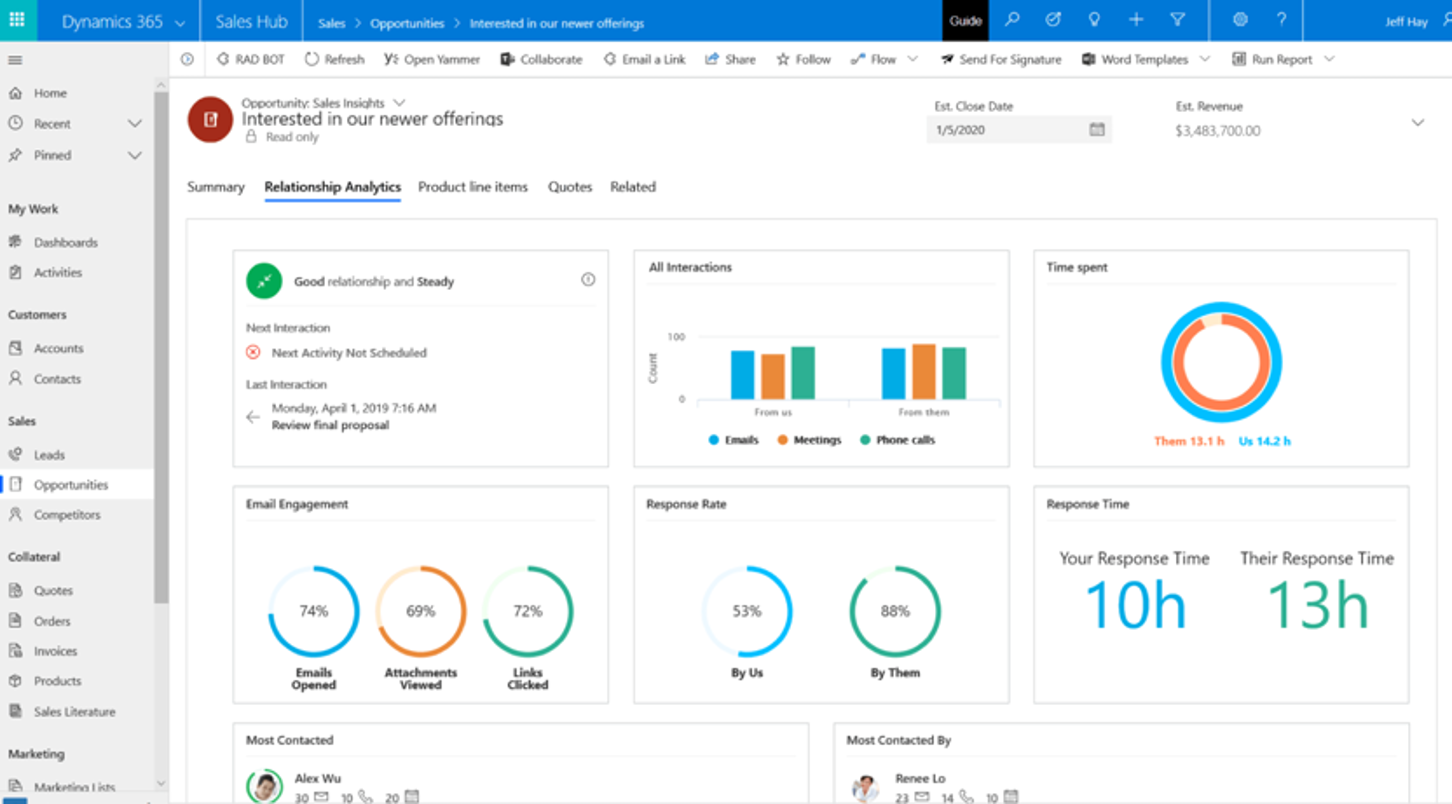 Increase conversion and closing rates with lead and opportunity ratings.
Improve response times by already have e-mail, and collaboration with potential customers.
Use e-mail communication to make it clear that sales people know how to interact with customers.
Use real and personal interactions to build relationships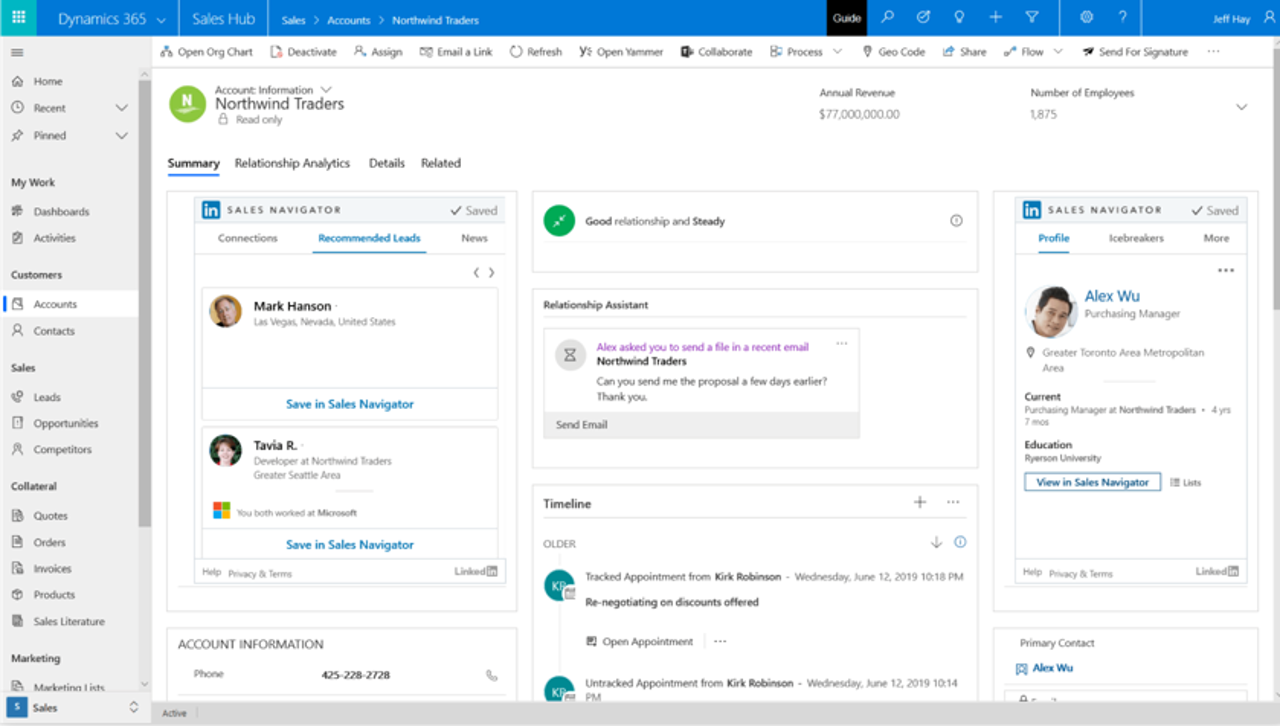 With LinkedIn Sales Navigator integration, sales people build trust, combine relationship data and programs to easily manage large-scale relationships.
Learn about potential customers and get archival data through LinkedIn Sales Navigator integration.
Use an interactive organizational structure to track customer contacts to identify potential relationships and influential people.
Release more time to sell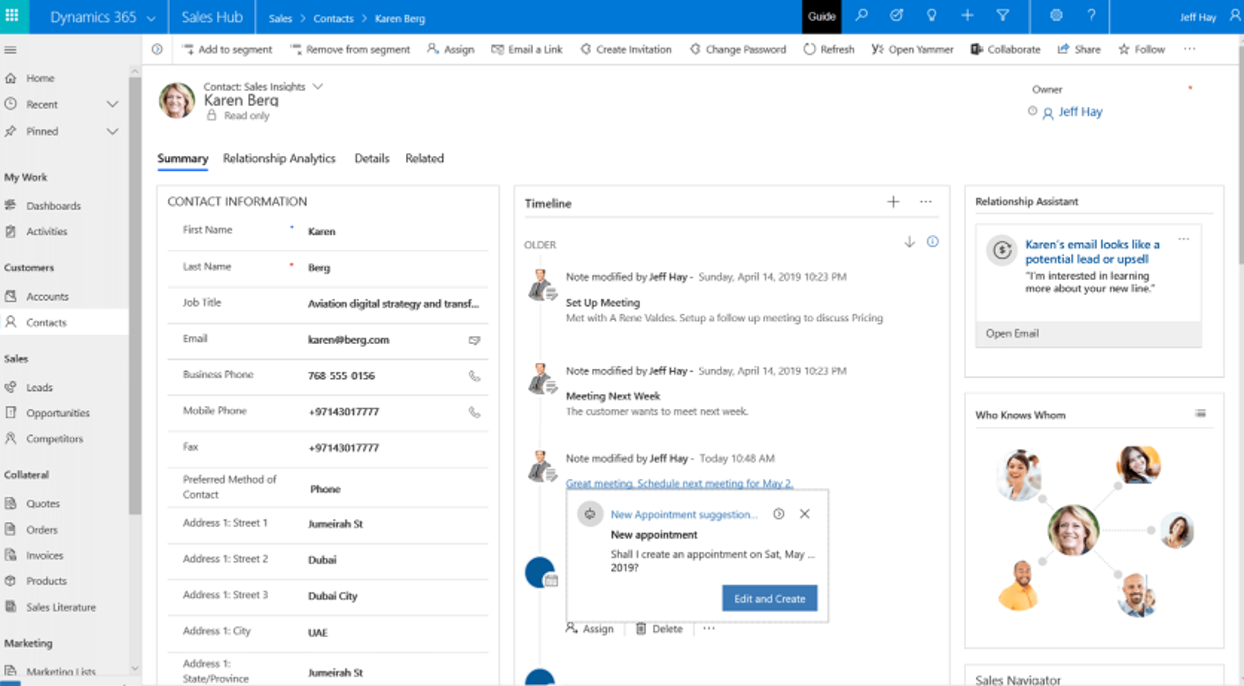 Use content tips to minimize routine work by suggesting new records to be established when a salesperson enters a note.
Use the Sales Walkthrough manual, which contains repeatable winning sales techniques and relational reference data.
Increase sales productivity with smooth-working tools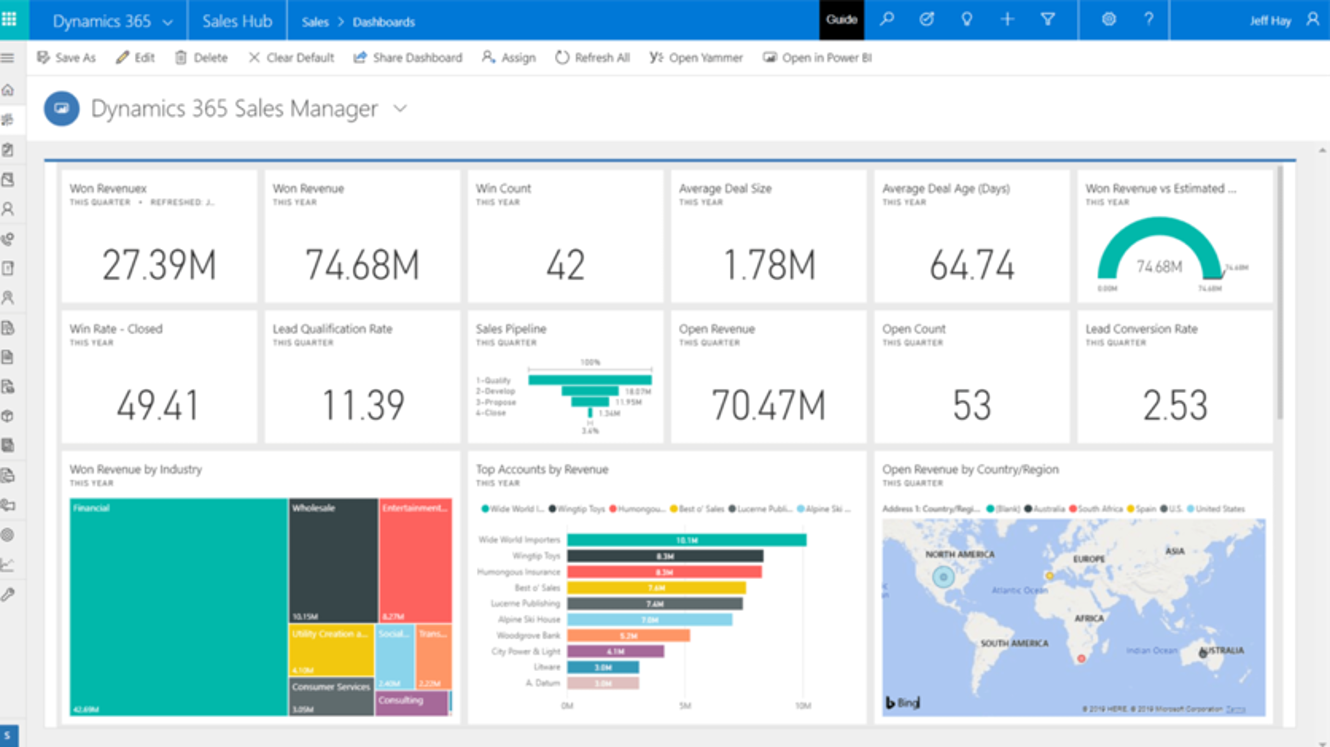 Share customer information and files with Microsoft Teams with chat, meetings, files, and business applications.
Reduce manual data entry by scanning business cards to convert text.
Work seamlessly with Dynamics 365 Sales to increase sales productivity with modern action apps and familiar tools.
Improve sales performance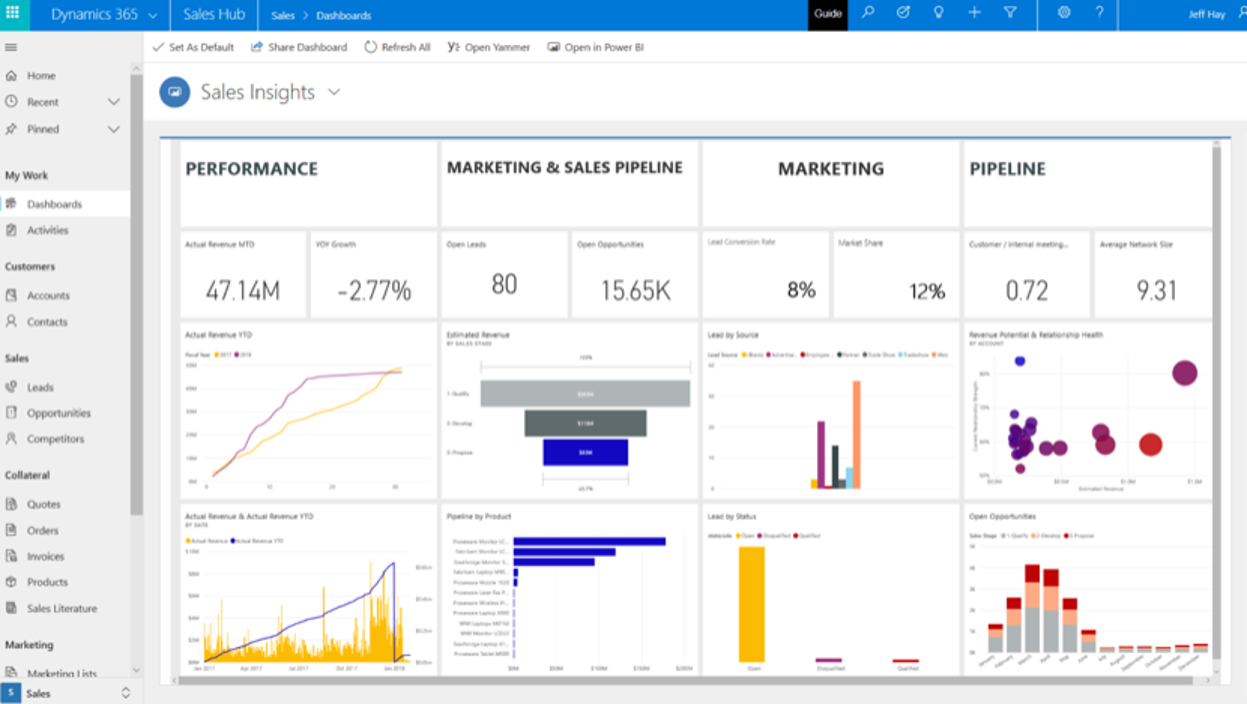 Through system professional sales analysis, historical data report, to assist sales managers to improve sales performance.
Discover emerging customer needs, competitive dynamics, and market trends with AI-driven insights.
Proactively identify risky transactions, gain visibility into conversations, and provide actionable feedback through built-in coaching tools.