Cloud team collaboration help office 365
Often running outside, do not have a complete time to open the computer reply to mail?
Team communication files are scattered across the communication software, each time to bother to recall the data hidden in which group?
Are you distressed by users accidentally deleting important files and damaging hard drives?
Office 365 isn't just the cloud version of Office, in addition to the familiar Office, it also includes cloud team collaboration, a flexible subscription that allows you to deliver maximum benefits with a small budget.
Complete Office clerical software and email services
Office 365 includes complete Office applications such as Word, PowerPoint, and Excel.
It also includes e-mail escrow mailboxes with capacity of up to 50G and can use custom domain names for use on mobile phones, tablet computers, computers, and web pages.
Team work and share in the cloud
Office 365 is not just a cloud version of Office instrument software, but also a platform for in-house teams to collaborate online!
The collaboration you need, Office 365, is ready for you:
Microsoft Teams can host online meetings and video calls, chat with team members and post files from anywhere on your computer.
SharePoint's online knowledge platform with simple setup makes it easy to share files, files and information with team members.
Business with OneDrive Drive to provide personal and team files backup and sharing in the enterprise, as well as version control functions, file deletion is not afraid.
Archives shared between the above apps can be shared with each other, eliminating the hassle of repeating uploads, and not bothering to remember where the files are hidden.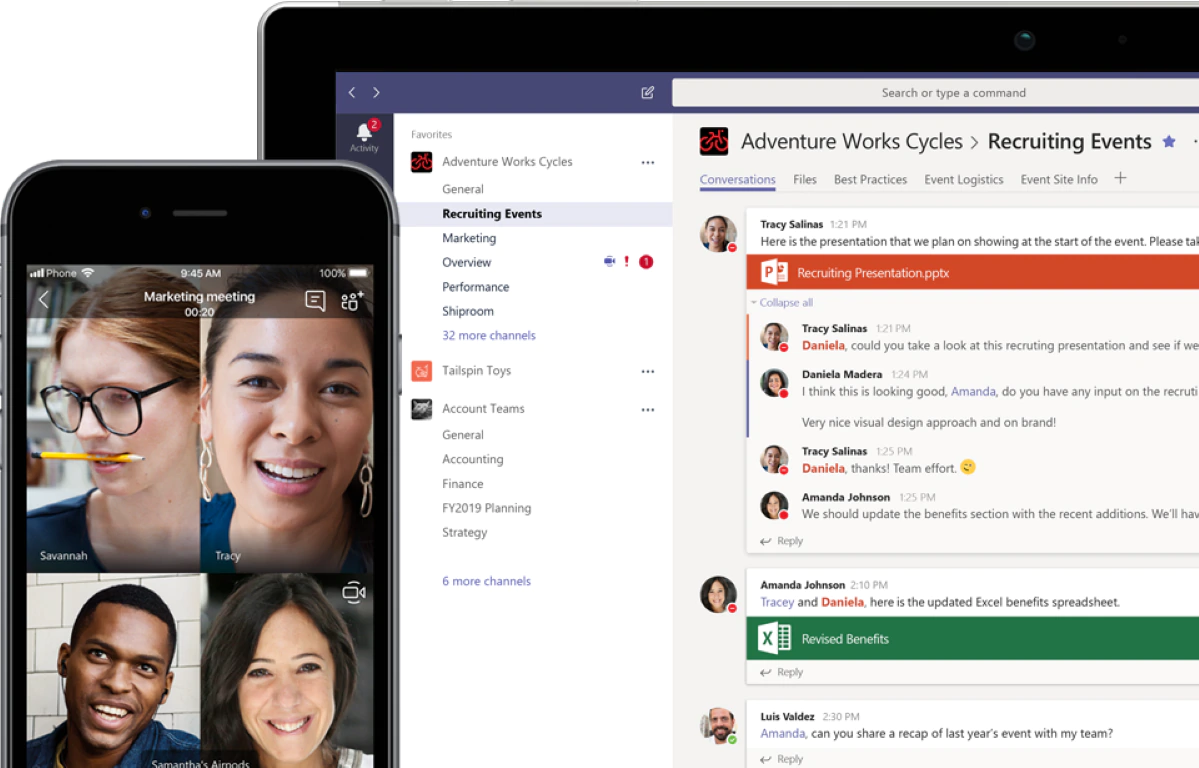 Work on any device, anytime, anywhere
Whether using a PC, NB, tablet, iPhone or Android phone, you can edit files and engage in communication anytime, anywhere through apps or web pages.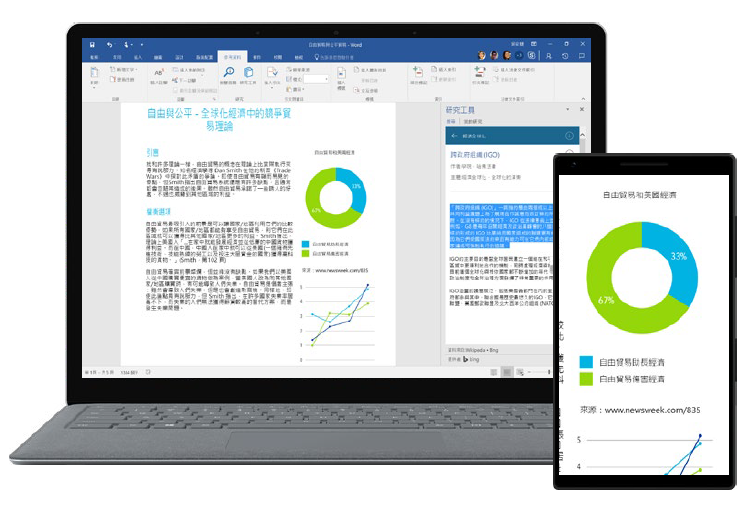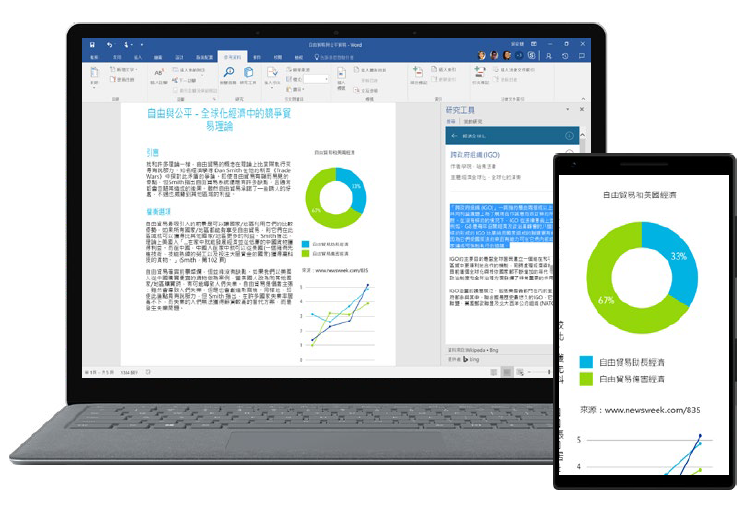 Less budget, better value for services
In the past, the establishment of local-side SharePoint and other knowledge-sharing platform, need to spend a lot of money to buy software licensing, not to mention hardware construction and maintenance costs, now the cloud version can allow small and medium-sized enterprises with less budget to enjoy the large enterprise-grade application services, but also according to your needs flexible subscription.
The above features vary slightly according to the various versions of Office 365, please contact us for further information.