Use the intelligent intelligence, remote monitoring, and tools built in Microsoft Dynamics 365 Field Service to deliver quality, active field service, and quality work.
Dynamics 365 Field Service Overview
Dynamics 365 Field Service Business Applications help organizations provide on-site service at their customers' locations.
This application combines workflow automation, scheduling algorithms, and action to help action workers successfully work with customers to fix problems in the field.
Promote field optimization with built-in intelligence, remote monitoring, and tools that enable technicians to deliver quality work, all with Dynamics 365 Field Service.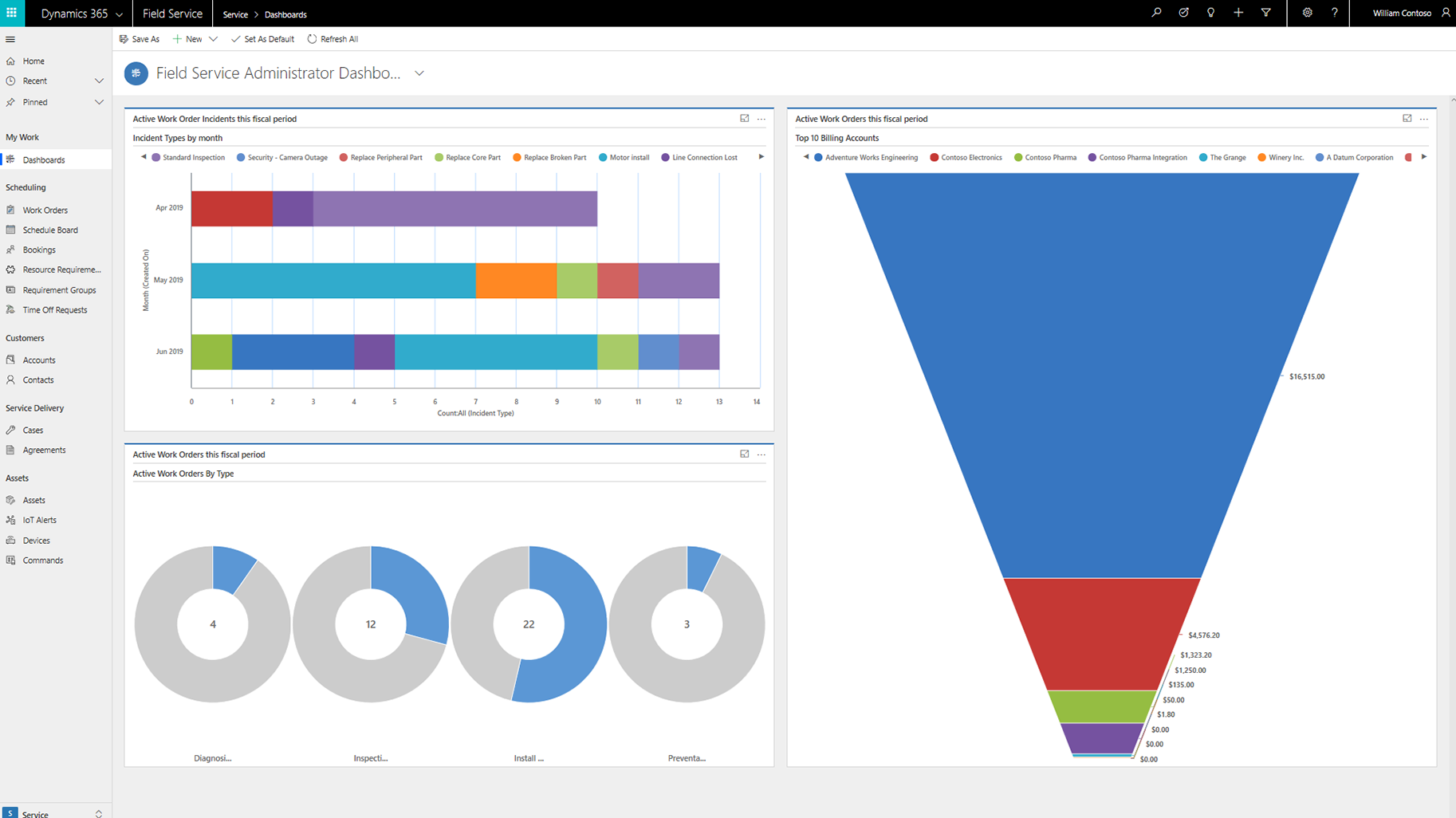 Improve the first time correction rate so that each technician can complete more weekly service requests:
Provide accurate account and equipment history records to field technicians and avoid equipment downtime through preventive maintenance
Reduce travel time, mileage, and vehicle losses:
Manage follow-up and take advantage of up and across selling opportunities
Organize and track the closure of customer issues:
Communicate more accurate arrival times to customers, keep customers on the status of their service requests and when they are resolved, and schedule on-site service at time available to customers.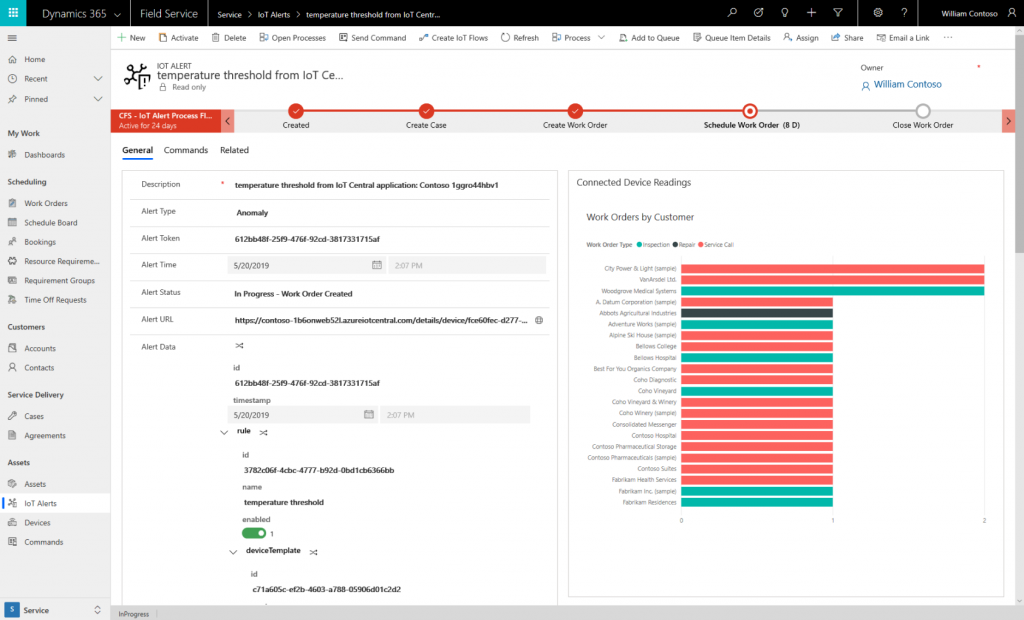 Semi-automated scheduling
Best available resources and time periods for querying and arranging work
Route optimization by arranging the closest technician
Assign the most qualified technician sits to work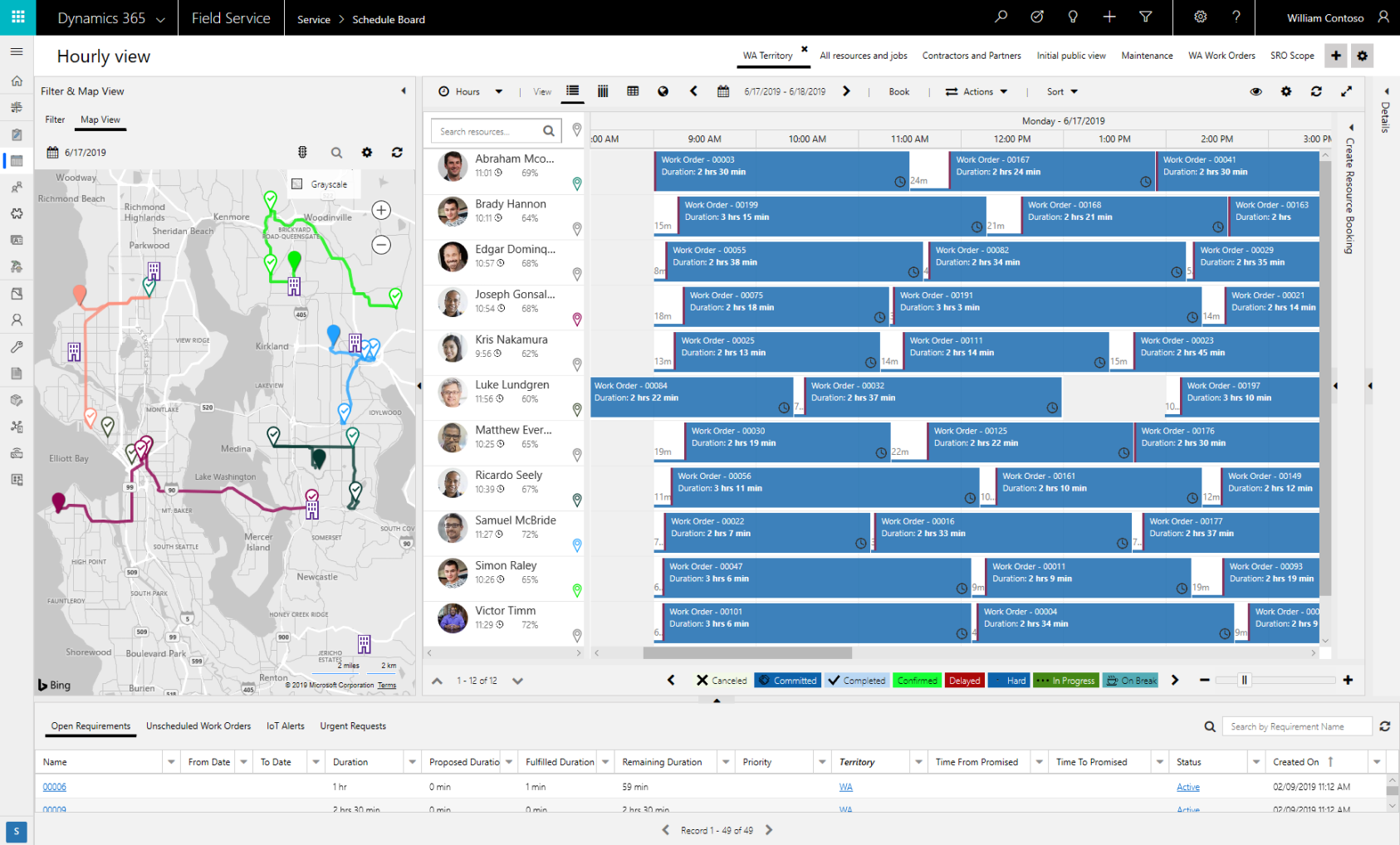 Interactive scheduling panel
Provides real-time review of all field technicians and work orders
Enable dispatchers to respond quickly to customer requests and cancellations
Allow the background to perform administrative tasks when the work is complete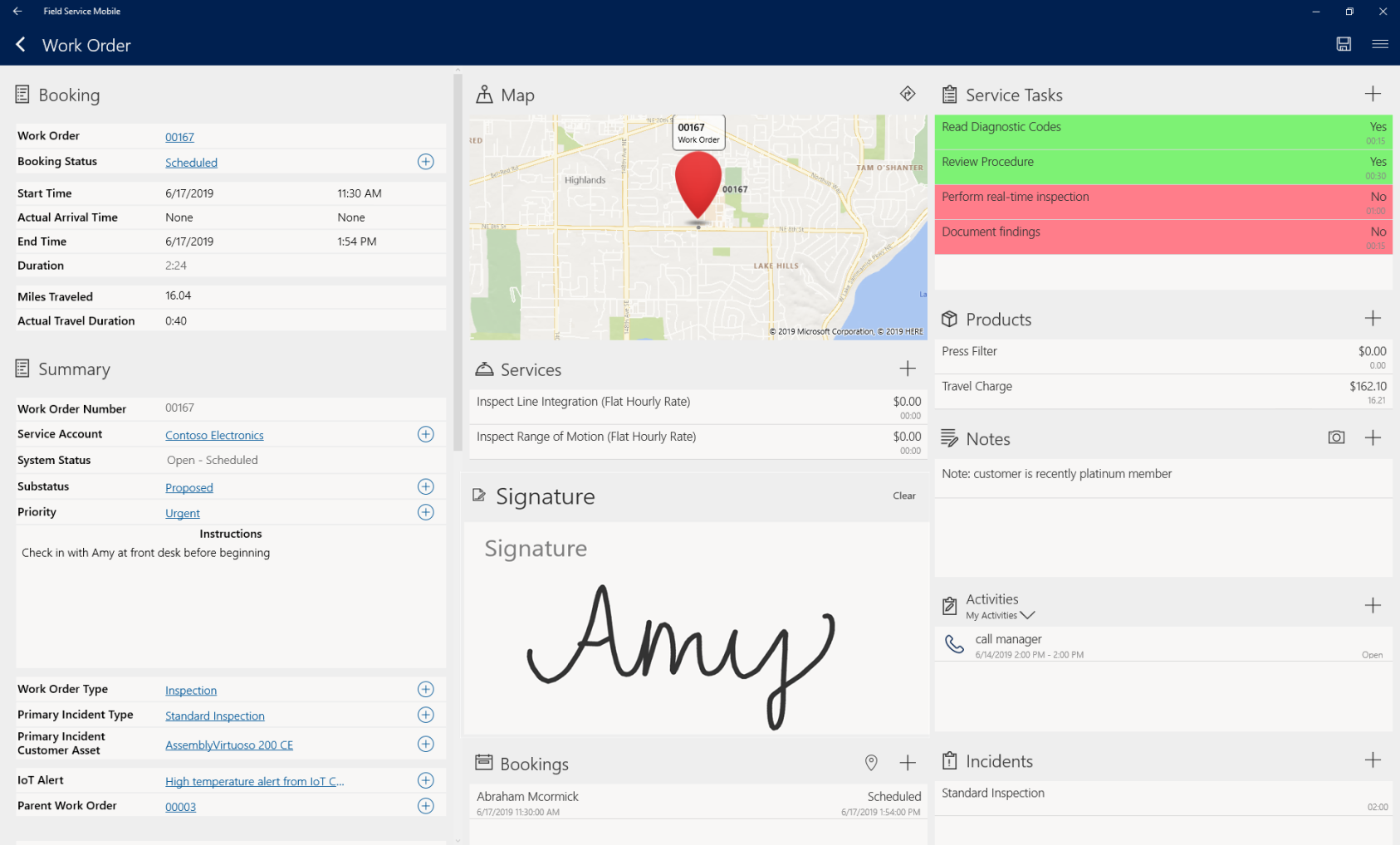 Help your field technicians look professional and organize for your customers
Provide customer and equipment information to field technicians
Enable field technicians to follow effective standardized processes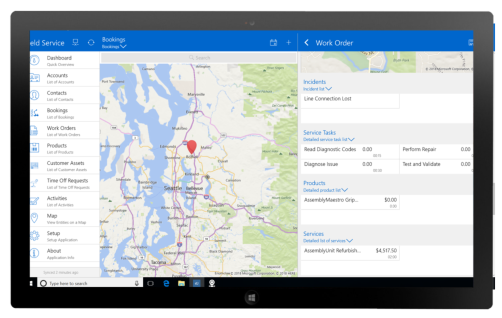 Billing function
generates invoices based on the products and services delivered to the customer.
Time Tracking
helps you track how resources are time-consuming, whether you're traveling, resting, or working.
Analysis for reporting
Manage ticket, scheduling activities, and interaction with customers based on the key performance pointers provided.