Why Microsoft Dynamics 365 ?
ERP is no longer a huge system that needs to be used in the office, and now it is an all-cloud service that can be clicked on any device you can use online.
Microsoft Dynamics 365 is available on mobile phones, Pads, NB, PC, iPhone, Android. No longer need to buy expensive servers, ERP system directly on the cloud use, directly accelerate the productivity of enterprise personnel, real-time access to the latest operating information.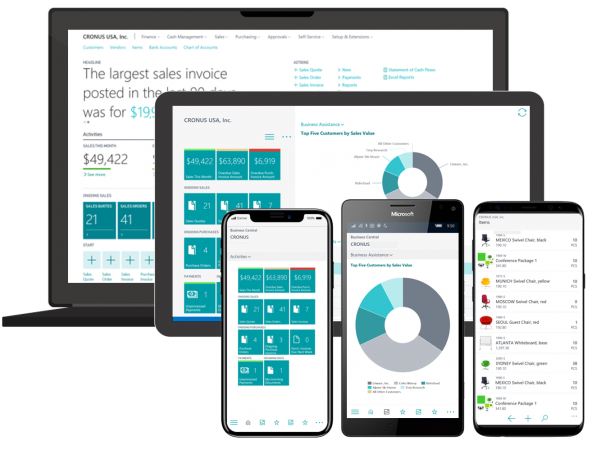 Procurement, sales, inventory, production, supply chain, distribution, finance, all seamless in one application, Office 365, Power BI, Power Apps, Flow… Microsoft Apps also supports consolidation. Minimize the purchase of third-party software, the enterprise to use, are here.
Best ERP for enterprise, supported by partners around the world (AppSource)
Wherever you go, where you use it, where your business expands, Dynamics 365 supports wherever you go. The world's largest partner to support local lying Dynamics 365 local language packages, financial packages, tax systems, payroll, and customer requirements.
Enterprise expansion, foreign operations do not change the system, let the enterprise focus on business expansion, rather than spend time discussing whether to replace the ERP system.

Flexible authorization, buy appropriate authorization according to demand, do not increase the additional expenditure of the enterprise
Offer a variety of license purchases:
Choose authorization by feature: Full user, Activity user, Team members, Device user…
Depending on the module requirements, you can choose From Customer Engagement Plan, Unified Operations Plan, and more.
The Available version can be selected in the cloud version (Cloud) and the terrestrial version (On Premise).
The most for the enterprise's sake of the authorization method, but also with the change of enterprise needs, choose to use monthly, year-by-year subscription.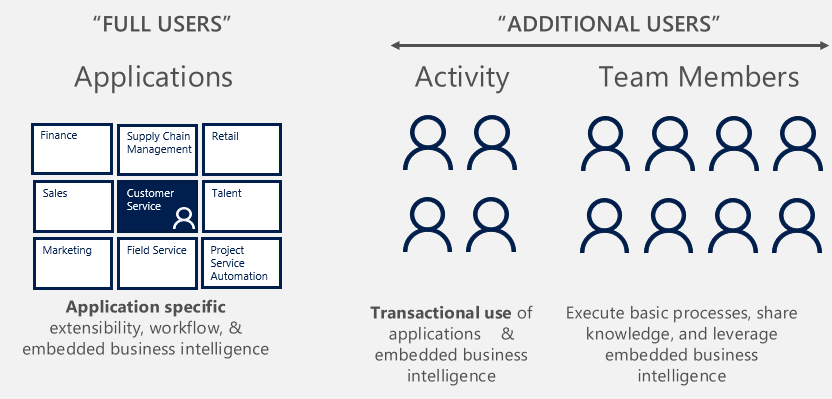 Choose what your business needs most and buy the best
The Taiwan Government Uniform Invoice module for Dynamics 365, combined with the purchase and sale process system and the domestic unified invoice tax provisions, assists enterprises to log in and open unified invoices in the purchase and sale deposit process, and outputs media filing files, greatly saving time for round-trip checking documents between business and accounting departments.

Suit for centralized management of multinational enterprises, group companies, large enterprises
Multinational enterprises, group companies,or small and medium-sized enterprises