The annual K&S Inform customer exclusive Tech Day was held in Taipei on December 20, 2019, this time for the old customers to bring Microsoft's latest AI application trends and product stakes, by the Sky micro consultants and field customers to develop the App's PowerApps, Dynamics NAV sign-off shared with AX cost conversion experience.
The world of quietly changing, easier AI.
General Manager Jack Wang of K&S Inform first introduced the latest trends in digital transformation brought to Microsoft Inspire in the United States, and introduced Microsoft's amazing evolution and application son in AI. General Manager Wang mentioned that the entry of modern AI has become increasingly low, just as modern people do not understand how mobile phones work and can easily use mobile phones, Microsoft also provides machine learning Azure Machine Learning tools, do not need to write programs can also build machine learning models.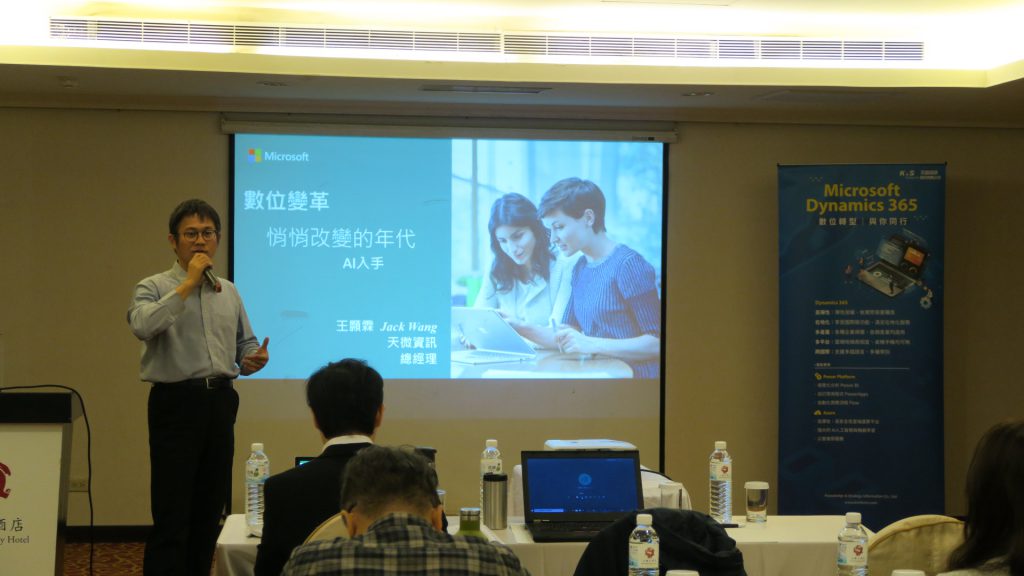 PowerApps App Development Doesn't Ask For People
The second topic, Microsoft Power Apps, which can also develop business apps without writing a program, is introduced to the guests by the K&S Inform Consultant Terry Chen. Through Microsoft's Common Data Service for computing and data intercom, PowerApps can link To Microsoft applications such as Office 365 or Dynamics 365, as well as to third-party programs such as Facebook, Dropbox, etc. PowerApps makes it easy to customize your phone apps without the extra cost of buying or developing apps outside of your home. Mr. Chen also presented the IT HelpDesk, built with PowerApp, on site, to give guests a first-hand experience of the ease of PowerApps.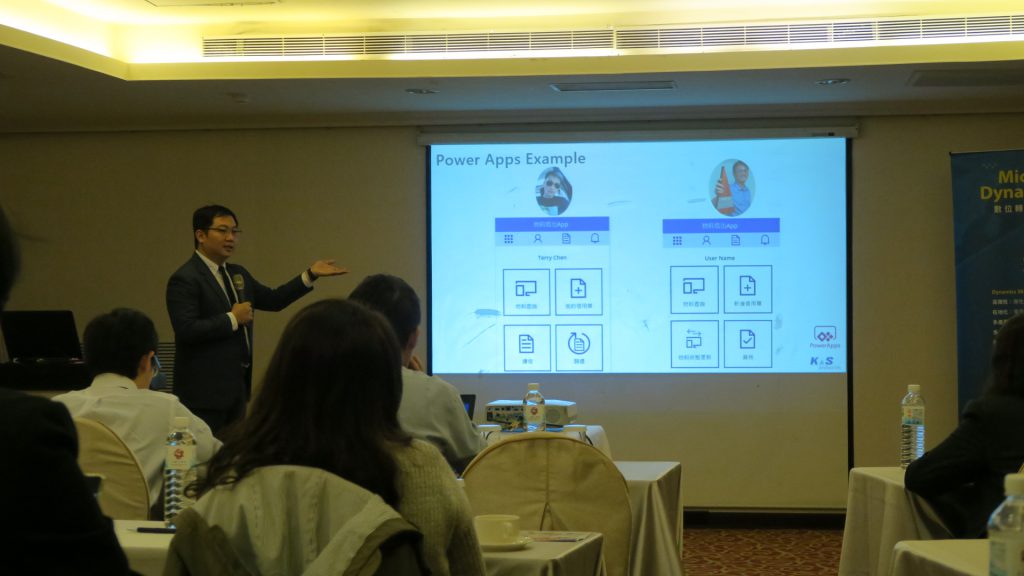 K&S Inform Consultant Maggie Lin instrument for customers already using Dynamics NAV to introduce the check-off process operation and settings, through a simple set-up step, you can develop the conditions and procedures for document sign-off. By signing the group and sending the document condition setting, to meet the company's process and control requirements. You can also link to Outlook calendars, such as leave, which automatically sends appointment tags to the calendar labels after the process is completed to avoid omissions.
Dynamics AX Cost Conversion
The pressure-axis agenda is an introduction by Thomas Chen, a senior consultant at K&S Inform, on how Dynamics AX is transformed from actual costs to standard costs and what it should be aware of. Through AX's Cost conversion feature, the conversion to standard cost is achieved through steps such as closing from inventory period, standard cost environment setting, cost conversion, closing during inventory, and more.