Knowledge & Strategy Information (K&S Inform) has recently been recognized as a Microsoft Solutions Partner for Business Applications, which signifies the acknowledgement of K&S Inform's professional capabilities and rich service experience in Microsoft's certified solutions, including Dynamics 365 and Power Platform. K&S Inform will continue providing professional Dynamics 365 services to assist clients in achieving digital transformation and creating competitive advantages through our experienced consultants.
The Microsoft Solutions Partner designation is a new program introduced by Microsoft, replacing the previous Gold and Silver partner qualifications. It is now evaluated based on the overall performance, skills, and customer success of the partners. Only those who meet Microsoft's rigorous evaluation standards can obtain the title of Solutions Partner. Microsoft Business Applications are comprehensive and highly flexible cloud-based intelligent solutions that can be integrated with AI. The evaluation for the Business Applications Solutions Partner program focuses on partners who provide ERP, CRM, Power Platform, and other cloud-based business software solutions for Dynamics 365. Attaining this Solutions Partner title represents the partner's professional capabilities and track record in delivering Dynamics 365 and Power Platform solutions.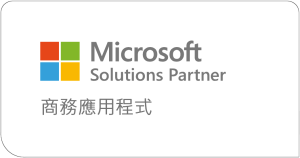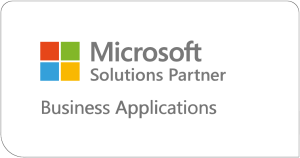 Since its establishment in 2005, K&S Inform has been dedicated to Microsoft's commercial software solutions, providing professional consulting services to Taiwan local and international enterprises, assisting business owners in establishing business models and achieving digital transformation through Dynamics 365. Mr. Jack Wang, the General Manager of K&S Inform, stated, "We are delighted to be awarded the title of Microsoft Solutions Partner. This title demonstrates the professional knowledge and capabilities of the K&S Inform team in delivering digital transformation for our customers. We will continue to focus on customer needs, provide professional services, and collaborate with our business customers to achieve success."
In today's rapidly changing market environment, facing challenges from various directions, the trend of digital transformation is unstoppable.
With a team of experienced ERP consultants, K&S Inform collaborates with Microsoft to provide professional Microsoft Dynamics 365 services to customers based on their needs. For more information on Microsoft Dynamics 365 product information and services provided by K&S Inform, please visit our website at https://www.ksinform.com/.