New warehouse management system constructed by Microsoft Dynamics  AX, creating new norm through highly efficient integration with handheld devices
Avon Taiwan's Transformation into a Real-time Enterprise by Revamping Logistical Support
Implementation of Microsoft Dynamics AX allows warehouse managers to obtain reports at real-time, control dynamic changes in stocking and enjoy more flexible management. Part of the staff has been relocated to other departments so that the valuable human capital of the company can be devoted to creating more values. Microsoft Dynamics AX not only satisfies our long term plan but has also brought unexpected benefits to the company.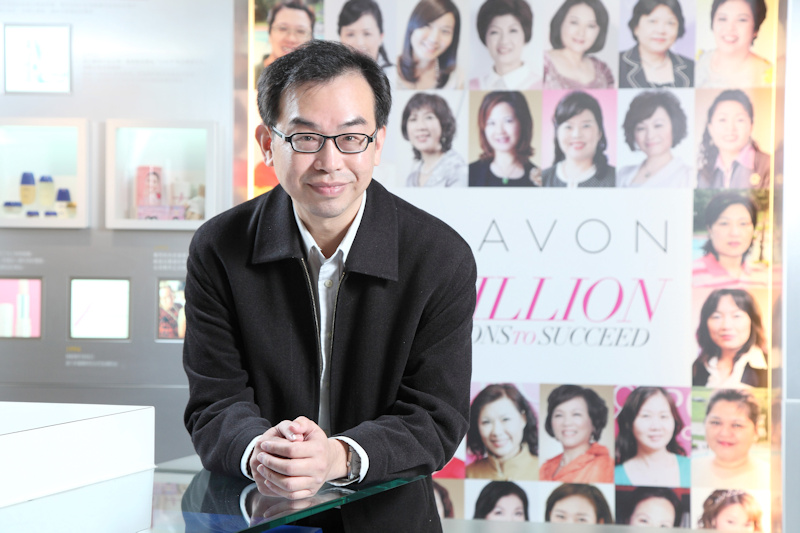 Avon is the world's largest direct sale company, with operations covering more than 100 countries. Avon Taiwan developed a whole new inventory & warehouse management system with Microsoft Dynamics AX. The system's compatibility with handheld devices allows stronger mobile support, higher efficiency and multiple benefits, and has made Avon Taiwan a role model for Avon's other offices.
Director Yang Guo-Zhen of Avon Taiwan's Information Service Division points out: "In the long term, we believe it rewarding to replace the existing WMS with Microsoft Dynamics AX, and we have also decided to deploy the system across the company for the ERP system in 2016. The future trend is real-time enterprises, where all operations are inter-connected. The comprehensive functions of Microsoft Dynamics AX can help us work better in this regard."
Way forward: a full-featured platform to replace the old system
The existing WMS Avon Taiwan has been using for more than a decade was developed by an outsourced contractor. The company has been burdened with issues such as annual maintenance fees, ever-increasing needs for additional functions, and the non-compatibility of the outdated software and hardware. Yang believes that"warehouse management is the basis for order handling and related services. With special emphasis on stability of the company's operation, we have struggled between upgrading the incumbent and replacing the whole system. Cost of the latter is higher, but considering long-term performance, we have decided to go for an application framework with comprehensive functions that is also affordable."
Among the three 3 global ERP brands that Avon Taiwan evaluated, Microsoft Dynamics AX stood out because of its reasonable cost, flexibility and the Microsoft framework that Avon's IT team is familiar with. In contract, other ERP systems provide only basic inventory functions. Microsoft Dynamics AX is the only solution with comprehensive inventory & warehouse management system, and thus best satisfies Avon Taiwan's needs for its complicated operations.
Avon Taiwan's adoption of Microsoft Dynamics AX and integration of the system with handheld devices has attracted attention from other Avon offices, and the company is now aiming at fully launching the system for ERP application in 2016.
Order satisfaction rate reaching 95%, a dual success in both services and cost savings
With nearly 1 million members, more than 3,000 products under 6 categories, and strict management on expiry dates of skin care products, cosmetics and nutrient supplements, the warehouse operations of Avon Taiwan is extremely complicated. Meanwhile, around 20% of the 8,000 to 10,000 orders Avon Taiwan receives everyday will be revised within 12 hours after the order is placed. In such circumstances, back office support needs to be more comprehensive in providing more flexible services to members. With such effort, the number of perfect orders (defined as full satisfaction of all items requested when an order is placed) accounting for more than 90% of the goal orders, is now aiming at achieving 95%.
Yang points out that the improvement in satisfaction rate can not only help provide better service to members, but can also result in cost savings by cutting down on delivery. The nearly 60 Avon franchise stores in Taiwan will benefit from such improvement as well, since the retail function module of Microsoft Dynamics AX can be integrated with the POS system to allow more accurate stocking both in terms of timing and content as well as more savings on transportation costs.
The company's internal users also benefit from the adoption of Microsoft Dynamics AX. Its integration with Active Directory enables single entry mechanism that strengthens authorization control. In addition, the new feature of multilingual support allows the management to use the English interface and the front line operators the Chinese interface. Even new operators can pick up quickly.  In the future, the system will be able to work on all brands and models of handheld devices and even on tablets.
Mobility leading to efficiency and productivity
When selecting consulting services for system introduction, Avon Taiwan chose to work with Knowledge & Strategy Information Co., Ltd. (K&S Inform) due to its liaison with Microsoft, positive results with numerous clients, support for customization and flexible services. Yang said, "We have our own unique way of operation, and also demands from the warehouse units were more than expected. It was quite a relief that K&S Inform is very flexible with customization requests and is also able to provide efficient support."
Avon Taiwan's plan to continue using the handheld devices they already purchased was realized by K&S Inform, which worked with RF-SMART, its Microsoft partner in the US, to introduce mobile solutions to allow seamless integration with Microsoft Dynamics AX. Limited by the previous system, the handheld devices were equipped with only basic functions such as stock taking. They are now more like a mobile computer, being capable of stocking, stock taking, picking and much more. Warehouse personnel can also work with much higher efficiency thanks to the most efficient procedures planned by the system.
Yang testifies that "implementation of Microsoft Dynamics AX is significantly helpful for simplifying processes and cutting down on manpower thanks to integration of operation interfaces and data entry by batch processing. Warehouse managers are thus able to obtain reports at real-time, control dynamic changes in stocking and enjoy more flexible management. Part of the staff has been relocated to other department so that the valuable human capital of the company can be devoted to creating more values. Microsoft Dynamics AX not only satisfies our long term plan but has also brought unexpected benefits to the company."