Plant Construction Hand in Hand with ERP Implementation TAFK Captures Business Opportunities with Swiftness
With Flexible Expansion Module Facilitating Integration Microsoft Dynamics NAV Brings Speed and Cost-Efficiency into Full Play
With plant established in Southern Taiwan (Kaohsiung) Science Park just in mid-2011, Toray Advanced Film Kaohsiung Co., Ltd. (TAFK) is the first overseas production base for optical film of the globally known chemicals supplier Toray Group of Japan. This plant has also become a springboard for the Group to expand its film manufacturing business in Asia.
It is worth mentioning that TAFK not only serves as pioneer in expanding the group's business, but also takes lead in IT application and became the first Toray Group subsidiary to adopt Microsoft Dynamics NAV. Its successful experience had been further used as reference for a South Korean subsidiary of Toray in the same product line.
Fu-Chuan LUO, Assistant Assistant Manager Fu-Chuan LUO of the Information Department points out, "We set up IT from ground up, just the way we do with plants, while both need to be ready for operation in the shortest time possible. Microsoft Dynamics NAV features relatively speedy adoption and low cost, coupled with comprehensive international support and successful cases with Taiwanese and Japanese businesses, all serving as key contributors to our headquarters' choice of this system."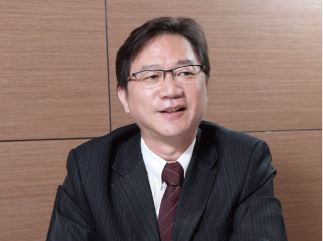 Rapid System Adoption Simultaneous with Plant Construction Enables Healthy Expansion
Established in 1926 as textile manufacturer, throughout the more than 80 years Toray Group has transformed into a very diversified international group, with product lines covering but not limited to fiber, carbon fiber, petrochemicals, communication device materials, medicines/medical materials and water treatment. Toray claims the largest market share in optical film with its patented product TORETEC TM, while its PET film for solar cell panels also enjoys extremely high popularity. TORETEC was introduced to Taiwan by TAFK, and with features such as optical film with 3-layer structure and clear of residue after removal, 70% output of this product line is exported to China and 30% supplied to its 2 major clients in Taiwan – Chi Mei Corporation and Forhouse. Thus to rapidly meet client needs and provide comprehensive service have also become the main reasons behind the Group's establishment of production base in Taiwan.
Toray Group owns a software company, and Toray Advanced Film Co., Ltd., parent company of TAFK, also has an existing ERP system in use. While selecting solutions software, the company struggled between keeping the old system and adopting foreign-branded systems. Taking into account the large number of existing plants, the large size of the old ERP system would not suit the needs of TAFK, which has only one plant, and thus the parent company was prompted to adopt an entirely new system.
Microsoft Dynamics NAV was chosen because of its ability to support international users. Interface for Taiwan users is in both Chinese and English, while Japanese supervisors can opt for Japanese interface within the same system. In other words, all staff can use the same system by simply converting the language settings.In addition, rapid adoption process and cost-efficiency are also key to the company's final decision on Microsoft Dynamics NAV.
TAFK established purchase, accounting and operation modules in 2012, and bonding module in March 2014. For the latter, the company originally planned to purchase another system and bridge it to Microsoft Dynamics NAV, but eventually developed the module within Microsoft Dynamics NAV. Integrity of the system was thus guaranteed and cost-efficiency better realized.
Assistant Manager Luo points out that expanding function modules of Microsoft Dynamics NAV instead of bridging different systems is significantly beneficial especially in terms of data sharing and consolidation within the same database. This not only reduces complications and additional costs of customized system bridging, but more importantly also avoids system malfunctioning due to different formats (such as different cell length). This is also the reason why TAFK is planning for integration and expansion of the warehouse module and logistics mechanism.
Efficiency and Correctness Upgraded, Reports Fortified to Support Decision Making
Microsoft Dynamics NAV is supported by a comprehensive global partner network, enabling Toray Group to engage PBC in Japan for its IT consultancy services. TAFK also engaged PBC's close partner Knowledge & Strategy Information Co., Ltd (K&S Inform) for the company's system introduction, customization and maintenance in Taiwan. K&S worked with PBC to integrate data of Toray headquarters in Japan and to import such data into Microsoft Dynamics NAV, which allowed TAFK to successfully establish system data while constructing new plants.
Assistant Manager Luo points out that the advantages of Microsoft Dynamics NAV is in its intuitive operation and easy development. The interface and layout almost identical to those of Microsoft Office can also support Web interface, making it easy for users to attain proficiency and avoiding the rigidity and limitations of other large-scale ERP systems.
Also through the ERP system, TAFK was able to establish double confirmation mechanism with paper-based and electronic verification. Document reviews thus became more transparent and no longer limited to paper-based follow-ups, thus avoiding negligence in the processing. In addition, users may access the system for handling simple tasks such as making inquiry of existing inventory through VPN, even when away from office.
Take bonding operation for example. TAFK needs to submit an account book to the Customs on a monthly basis, and no amendment will be allowed once submission is done. In the past, account books for such purpose had been made by Excel, which was prone to man-made errors and thus delaying submission. As business expanded and thus workload grew heavier, manual processing could no longer meet the demands. Adoption of bonding module allows direct compilation of operation data and thus manpower needed for Customs related operation was reduced from 3 people to 2, while also ensuring correct data and timely submission. Customized development of the bonding module not only shows customization advantage and flexibility of Microsoft Dynamics NAV but also expertise of the K&S Inform consultancy team. K&S Inform designed a system procedure that meets TAFK's special requirements and also assisted the company in integrating needs of each department and in bridging to the existing system.
As for warehouse and logistics operation, as 5% turnover is always additionally charged for using logistics suppliers' warehouses and systems, extensive comparisons is needed in order to effectively lower logistics and storage fees. This has made development of one's own warehouse & logistics module a priority at the current stage. TAFK has reserved one year for adoption of this function module as this system has extensive coverage and includes makeover of operation processes that aims at lowering logistics costs and maximizing flexible support.
Another highlight for TAFK is to fortify report functions, as described by Assistant Manager Luo: "Accounting and operation departments have high requirements for reports done by high-level managers, including for supporting cost-down policy-making. We are planning to develop report functions with Jet Reports, an auxiliary tool of the system. This again demonstrates that Microsoft Dynamics NAV can support our continual growth and changing needs with its comprehensive resources and tools."