Microsoft Dynamics NAV Case Study
ASDA Displays is a Taiwan-based, world-focused industrial computer brand, in addition to dedicated to a full range of display technology applications, specializing in the provision of industrial computer and display solutions, we also supply computer panels of various sizes. The core business is in the LCD application products and touch screen technology development, the main products include industrial display screen, industrial computer, industrial server, industrial chassis, embedded computer, single board computer, wall-mounted computer, touch panel, POS, kiosk, industrial-controlled adapter card and peripheral components, etc. , so far has been developed by a series of related products according to different industrial needs, and successfully assisted many technology and manufacturing companies to achieve the goals.
K&S information to assist customers from the original no ERP system, fully imported MS Navision, so that ASDA can effectively control costs, through the general ledger, accounts payable, purchase and sale of intensive inventory and accounting management, improve the efficiency of enterprises.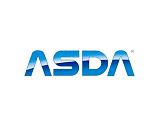 Project Time: 2009/12/1 - 2010/3/31
Importing the ERP module for Microsoft Dynamics NAV is the main body, and the import module includes sales,
General ledger, manufacturing, accounts receivable and payable, general ledger, purchase and sale, customer service, etc.
The scope of project import is applied to ASDA's manufacturing and production departments, supply departments, maintenance and after-sales service departments, the overall sales team and the relevant departments of operations.