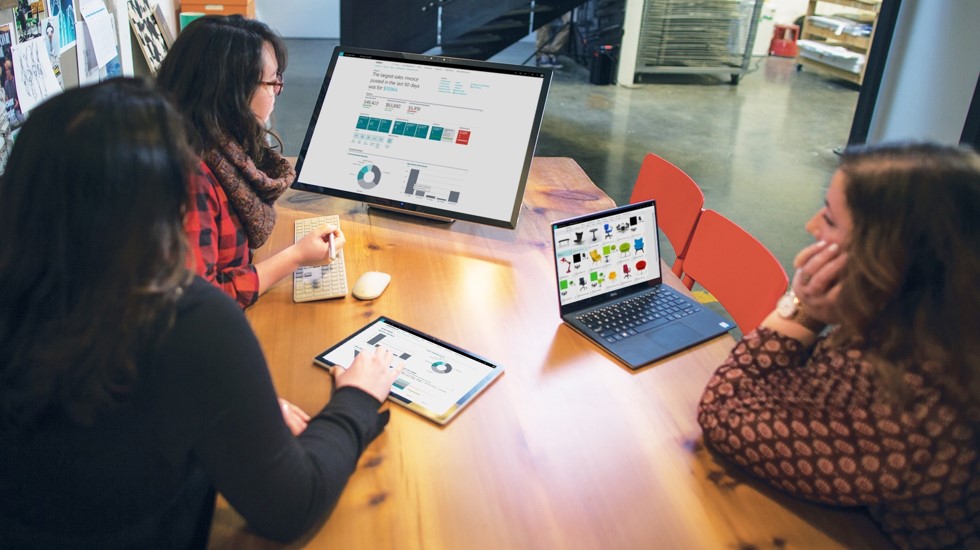 Taipei, December 5, 2018 – With the increasing volume of data processing in the digital age, enterprises need to open their business processes to optimize resource, time and labor costs in order to be flexible in responding to the changing and growing demand for business projects. Gartner, a research agency, points out that up to 90 enterprises in 2018 were caught in the process of system consolidation due to a failure to adjust their process management strategies in a timely manner, leading to management complexity and cost increases. To help enterprises integrate cross-functional big data more intelligently, efficiently and flexibly, Microsoft has launched Dynamics 365 Business Central's comprehensive business application, a one-stop business management system that integrates artificial intelligence and cloud services to implement customized operational process management strategies. Dynamics 365 Business Central has been applied to 28 countries and regions around the world, and will continue to expand its services in the future, giving local businesses new momentum in their business operations.
"Companies need to be able to accurately predict the future and flexibly adjust their decision-making processes in order to optimize cost control and sustain revenue growth in the global competitive market," said He Hong, Chief Operating Officer of Microsoft in Taiwan. Microsoft launched dynamics 365 Business Central's all-around business application in Taiwan, looking forward to providing SMBs with a modern ERP solution that combines cloud-based, intelligent and scalable, with the flexibility to integrate personnel, operational processes and system data. Decision-making teams will be able to focus on the core business of each department, reduce the time spent on administrative work, and create a better management model. Microsoft hopes to play the best role in digital transformation, accompanying Taiwan's small and medium-sized enterprises to grow and move into the global market. 」
Dynamics 365 Business Central combines cloud services such as Microsoft AI, Office 365, and PowerBI to enable businesses to efficiently consolidate and view all data in the supply chain, inventory, sales, customer service, and more, anytime, anywhere. Not only to enhance the flexibility and flexibility of operational and accounting control, but also to strengthen the protection of information security.
Business Central is built from a range of proven technologies that serve 160,000 customers and millions of users worldwide, helping businesses manage their finance, sales, services, and more in a more intuitive way. As a one-stop business management system, Business Central helps business managers take a real-time overview of their overall operations and make more informed business decisions by:
Break the business gap, securely and intelligently series the entire enterprise: combine payroll, banking, CRM and other department-specific systems on a single platform, integrate Outlook, Word and Excel office tools to build automation programs, and can customize applications for business needs, Ensure compliance with audit trails and enterprise-class security features at the same time.
Real-time data consolidation and analysis, forecasting market insights, and leading decision-making: importing artificial intelligence technology to help enterprises centrally manage all operating data, and provide data analysis and predictive insights to fully anticipate the business layout, to help managers master sales dynamics, real-time monitoring of business processes.
Run across devices and operate seamlessly: Stay on top of your work, whether on your computer, phone or tablet, and all business management modules run on Windows, iOS and Android, providing a consistent, secure, and resilient experience.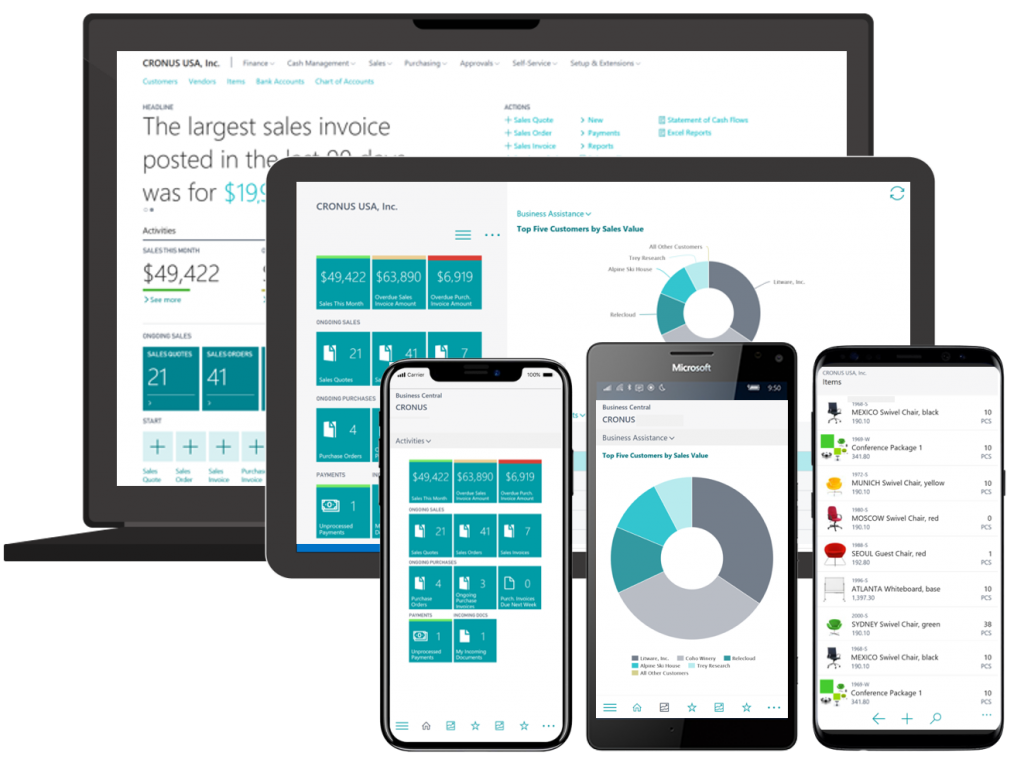 Supply chain process management automation provides insight into business opportunities and provides better customer service: Companies can view the supply chain more fully to accurately predict inventory, avoid sales losses, and increase interest rates. In addition, the advice provided by the built-in smart program can also help to improve the quality of customer service.
Smoother working procedures: Simplify work procedures from material procurement, order engagement, product manufacturing to delivery, increase overall productivity and reduce unnecessary waste of resources, and help companies easily deliver products on time to meet customer needs.
Together with our partners, we will launch a business application module tailored to local conditions to help Taiwanese enterprises introduce the best customized solutions
The trend in the digital cloud blurs the international geographic boundaries, and companies' flexible allocation of budgeting and business execution for local market differences will accelerate their operational layout and lead the world. Microsoft, in partnership with global partners, uses Dynamics 365 module-oriented and customized environments to promote service localization, and lists Taiwan as the first country to launch Business Central localization services, actively developing application innovations that adapt to multiple markets. Making it easier for more SMEs to achieve complex system transformation and data integration in regional markets.
Taiwan's Microsoft Gold Certification Partner Tianmicro Information has now completed the development of the Chinese Traditional version of the operational interface on Business Central, and in line with domestic tax regulations of the Dynamics 365 Business Central localized business application module, "" Taiwan Unified Invoice Module, combining the purchase and sale deposit process system with the domestic unified invoice tax provisions, will be able to assist enterprises in the purchase and sale of the deposit process to log in and open a unified invoice, and output media declaration files, significantly saving the business and accounting departments between the time to check documents; The salary attendance module "conforms to the relevant norms of one case, one break, etc., and accelerates the improvement of the operating efficiency of internal salary approval."
In addition, enterprises relying on import and export trade can choose a variety of business application modules designed for different market contours, including local language, currency accounting, supply inventory and collection and payment, to quickly adapt to the tax system, customer information and sales operations management of export sites, to create an integrated global supply chain maintenance and operation platform, Flexible access to the international market.
This article is reproduced from Microsoft News Center, the original link https://news.microsoft.com/zh-tw/dynamics-365-business-central/